Washington Capitals have narrowed coaching search to 3 candidates
The Washington Capitals have turned their focus to three head coaching candidates.
Back in 2018, after winning the Stanley Cup, the Washington Capitals made the difficult decision to part ways with head coach Barry Trotz. General Manager Brian MacLellan believed Todd Reirden would seamlessly replace him. After two years, it was clear he did not, so the Capitals parted ways with him after two first-round exits.
The next head coaching hire will be important for MacLellan because he's already hired "his guy" (Reirden) and had "his guy" fail. General managers typically don't get to hire more than two or three head coaches. If MacLellan hires another dud, it's entirely possible it will be the last coach he'll hire for the Capitals.
Considering those things, it's not surprising the Washington Capitals have been targeting veteran head coaches. Reirden wasn't ready for the role. With Alex Ovechkin and Nicklas Backstrom not getting any younger, the Caps don't have time for someone to "grow" into a role. They need someone who can get immediate results.
Reportedly, the Capitals coaching search has been narrowed to three candidates. Those candidates, according to Insider Trading, are Mike Babcock, Gerard Gallant, and Peter Laviolette.
Well, it should surprise no one that sources confirm he has interviewed Gerard Gallant, he has interviewed Peter Laviolette and, yes, he has interviewed Mike Babcock. And I think he wants to hire one of those three experienced coaches I think within the next couple weeks.
Between those three coaches, there are over 3,000 games and 1,600 wins, along with two Stanley Cups and seven Stanley Cup Final appearances. Here's a look at all three candidates.
Mike Babcock
I'm tired of talking about Mike Babcock. I wrote a lot of words here if you're interested in my extended thoughts about him, but I'm going to give you the Cliff Notes on why he's not a good candidate.
First of all, he hasn't done much in the past decade. Yes, Babcock has a Stanley Cup ring on his resume, but that was won in 2008. He has three Stanley Cup Final appearances too (2003, 2008, 2009). None of those are in the last decade. Since the start of the 2010-11 season, his teams have gotten out of the first round twice. Babcock has just one series win since 2004 without Nicklas Lidstrom, arguably the greatest defenseman of the past 40 years, on his roster.
Secondly, you can't talk about Babcock without discussing his off the ice issues. There have always been whispers about Babcock being a jerk to his players.
Recently, several of those incidents have come out. He treated Johan Frazen so horribly, Franzen is on record saying Babcock is the worst person he's ever met. Babcock also made Mitch Marner make a list of which of his teammates work the hardest and then shared it with them. After Babcock was fired in November, Toronto Maple Leafs president Brendan Shanahan vaguely implied those incidents weren't just blips on the radar.
The big question for the Washington Capitals is this – is Mike Babcock worth the baggage? Hopefully, the answer to that question is "no".
Gerard Gallant
Gerard Gallant would be a bit of an ironic pick, considering the Capitals beat his Vegas Golden Knights in the Stanley Cup Final in 2018. Though he's the least qualified of the three candidates, he might also be the best fit.
Gallant doesn't have the experience of Babcock or Laviolette, but he has a more recent track record of success at the NHL level than either of them. He's been to the Stanley Cup Final more recently than either, though Laviolette took the Nashville Predators there in 2017. Gallant also has something neither Babcock nor Laviolette have – a Jack Adams Trophy.
Now, there are some concerns with Gallant. Two teams have moved on from him rather abruptly in the past five years. If I were the Washington Capitals, I'd want to know more about why he was fired. One time could be excused, but twice seems like a pattern.
Gallant also has a reputation as being a "player's coach". He's not overly tough on his guys. Usually, teams like to adopt their own version of "good cop, bad cop", where they replace a player's coach with a disciplinarian and vice versa. Considering how unmotivated the Capitals looked during the 2020 Stanley Cup Playoffs, perhaps they want to go "bad cop". Gallant is a great coach, but he isn't a "bad cop".
Peter Laviolette
At this point, Peter Laviolette should be considered the favorite to be the new Washington Capitals head coach for several reasons. First of all, he has that "bad cop" reputation, in a good way. Laviolette is a very structured coach who likes to push his guys hard. He'd certainly be a huge change from Reirden.
Secondly, if the Capitals want immediate results, Laviolette has a history of getting them. He has made each team who has hired him better. Laviollete has taken three different franchises to the Stanley Cup Final (Carolina Hurricanes, Philadelphia Flyers, and Nashville Predators). Though he only won with the Canes, he lost to a dynasty the other two times.
Thirdly, Laviolette has a reputation for being a bad offensive coach, but I wonder how much of that is due to his lack of forward talent, especially in Nashville. Remember, back in 2014, people had concerns about how Barry Trotz would get the most out of the Capitals skilled forward group. All he did was take them to four straight postseasons, three straight division titles, and eventually a Stanley Cup.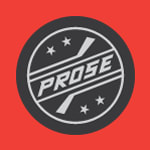 The Washington Capitals should name their next head coach within the next few weeks, so expect something by the end of September.