Montreal Canadiens trade for the rights to Joel Edmundson
The Montreal Canadiens have acquired the negotiating rights of Carolina Hurricanes defenseman Joel Edmundson.
Even during the Stanley Cup Playoffs, teams are working to get deals done. On Saturday, Sept. 12, the Montreal Canadiens announced they have acquired the negotiating rights of Carolina Hurricanes defenseman Joel Edmundson. In exchange, Montreal is sending their own fifth-round pick in the 2020 draft to Carolina.
Edmundson will be an unrestricted free agent on October 9th, the start of free agency, so the Canadiens must sign him before then. Otherwise, they risk losing him. Considering they gave up a fifth-round pick for his negotiating rights, it's safe to say the Canadiens would like to sign him.
He's a 27-year-old left-handed defenseman. The Canadiens need more options on their left side, so that's a good thing. Currently, Montreal has Ben Chariot and Brett Kulak among their southpaw options. Victor Mete is one as well, though he can also play on the right side. They also have Karl Alzner, but he's expected to either be bought out or sent to the minors.
Edmundson was acquired by the Hurricanes, along with Dominik Bokk and a 2021 seventh-round pick, for defenseman Justin Faulk and a 2020 fifth-round pick back in September. This trade gets the Canes a fifth-round pick back.
Joel Edmundson should compete for a roster spot next season, assuming he's signed. He'll likely be a second or third pairing option. Kulak will challenge him for the second pairing role and top prospect Alexander Romanov could challenge him for the third pairing role.
In 68 games with the Hurricanes during the 2019-20 season, he put up 20 points while averaging 18:27 of ice time per game. Edmundson was drafted by the St. Louis Blues in the second round of the 2011 NHL Draft. In 337 career regular season games, he has 20 goals and 52 assists for 72 points.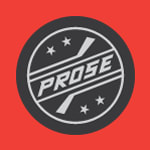 Additionally, Edmundson has played in 53 postseason games with 15 points. During the Blues Stanley Cup run in 2019, he played in 22 games, picking up seven points.