NHL trade grade: Minnesota Wild acquire Nick Bjugstad from Penguins
The Minnesota Wild have traded for former Golden Gopher star Nick Bjugstad of the Pittsburgh Penguins.
Late on Friday night, the Minnesota Wild and Pittsburgh Penguins made their second trade of 2020. In February, the Wild traded Jason Zucker to the Penguins. This time, Minnesota's getting Nick Bjugstad. In exchange, the Penguins are getting a conditional seventh-round pick. This pick will likely be determined by how many games Bjugstad plays for the Wild next season.
Also, Pittsburgh is retaining 50% of his cap hit, so the Wild will only be responsible for $2.050 million of his cap hit. Bjugstad will be returning to his home state and the state where he starred for the University of Minnesota. He has one year left on his contract before he becomes an unrestricted free agent.
Bjugstad was injured for most of last season, as he only played in 13 games, putting up two points (a goal and an assist). However, he is expected to be healthy for next season. Let's take a look at this trade for both sides and hand out some grades.
Minnesota Wild
Bjugstad is a good player for the Wild to take a flyer on. When he's healthy, he can be a difference maker. Bjugstad is merely two seasons removed from having 49 points in 82 games. But since then, he has just 28 points in 77 games.
The Wild needed to add a center after deciding to part ways with Mikko Koivu. Bjugstad will certainly be an option there. In 45 games with the Penguins, he took 424 faceoffs. Bjugstad also has experience as a wing, so if the Wild decide to add someone like Phillip Danault, Bjugstad could just shift over to wing if needed.
At just $2,050,000, he could wind up being a pretty decent bargain if he can stay healthy. Of course, that's a fairly significant "if" at this point. My only concern is why didn't the Wild make the Penguins toss in another asset? They probably could have done it since the Penguins desperately needed to create some cap space.
Grade: B.
Pittsburgh Penguins
For the Penguins, this trade is all about clearing cap space and salary. Bjugstad probably wasn't going to be one of their 12 best forwards for next season. With his $4.1 million cap hit, he simply had to go.
It would have been better had the Penguins been able to retain no salary, but clearing $2.05 million is still pretty important for the Pens. They didn't have to give anything else up to get rid of him, which is good.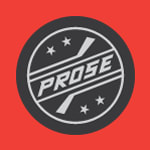 Grade: B-.