New York Rangers: Trading Tony DeAngelo would make sense
Could Tony DeAngelo be more valuable to the New York Rangers as a trade chip than as a player?
The New York Rangers are going to be a team to watch this offseason. They surprised everyone by making it to the expanded postseason, even though they got swept by the Carolina Hurricanes in the play-in round. The Rangers are one of the youngest teams in the league, which should make their offseason interesting.
One of the decisions they must make this offseason is figuring out what to do with defenseman Tony DeAngelo. He's right-handed and the Rangers already have Jacob Trouba and Adam Fox on the right side. Trouba's not going anywhere and Fox deserves a significant increase of playing time after an outstanding rookie season.
So where does this leave DeAngelo, who's a restricted free agent? He took a one-year, $925,000 deal last offseason and thanks to setting career-highs in virtually every offensive category, he'll want a pretty significant raise.
According to Evolving Hockey's contract projections, DeAngelo is expected to get a five-year deal worth $5.705 million. Even on a three or four-year deal, DeAngelo is still projected to make over $5 million annually. I'd expect that to be lower since there will be a flat salary cap and teams are losing money, but he's still going to require quite a financial commitment to keep around.
This is why DeAngelo might be more valuable to the Rangers as trade bait than he would be on the ice. Though the Rangers could just put him on the left side, it's worth noting the Rangers have quite a few promising young defensemen on the left side.
K'Andre Miller should push for a roster spot as soon as next season. Yegor Rykov is looking impressive in the KHL thus far this season after a brief cup of coffee in the AHL, during which he stood out. There's also 2019 second round pick Matthew Robertson, who shined with the Edmonton Oil Kings last season. Don't forget about Zachary Jones, who had 23 points in his freshman year at UMass Amherst either.
On the right side, the Rangers have an extremely promising prospect in Nils Lundkvist, who recorded 31 points in 45 games in the SHL last season at the age of 19. That's the most points for any 19-year-old SHL defenseman ever. The Rangers need to get him to come over to North America. It's hard to see him doing so if the right side is pretty much locked up.
Trading DeAngelo could help the Rangers get what they need. Currently, they need a second line center. Figuring out if Filip Chytil is their guy would be the right move nine times out of 10. But the Rangers aren't a rebuilding team. As promising as he has looked in that role in limited minutes, they can't afford to hand a second-line center role to Chytil. With two first-round picks, the Rangers could trade one of them with DeAngelo to fill that hole.
While the Rangers would have to look for a third-pairing right-handed defenseman should they trade DeAngelo, they'll have a plethora of options. Signing someone like Radko Gudas to a one-year deal would make quite a bit of sense. Perhaps Justin Schultz would make sense since the Rangers just hired Jacques Martin, who worked with Schultz with the Pittsburgh Penguins.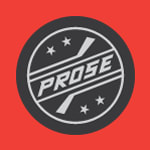 Usually, trading someone like Tony DeAngelo doesn't make much sense. But for the Rangers, it does. They'd be negligent if they didn't listen to offers for him, especially with Fox emerging as a potential top-four defenseman. Unless the Rangers are going to put DeAngelo with Trouba, it makes very little sense to keep him around.