Vegas Golden Knights lose Game 4, face possible elimination on Monday
The Vegas Golden Knights will face possible elimination on Monday after losing another tight game in Game 4.
The Vegas Golden Knights were trying to even their Western Conference Final series with the Dallas Stars at two. The first period was a fast-paced, hard-hitting back and forth action and Vegas seemed to have the faster legs out of the gate. Both teams took two penalties each but the team's penalty kill unit was doing a good job of shutting down the offense on the man advantage.
Vegas at one point of the period was outshooting the Stars 8-4 and kept applying the pressure attacking at will. The only that stood in their way, of course, was Anton Khudobin who through this whole series has been standing on his head keeping the Knights at bay.
The first period ended 0-0 with once both teams deadlocked looking for the first goal of the game. The second period started almost identical to the first with both teams hungry to get on the scoreboard.
Jamie Benn took a high sticking penalty six minutes into the period and on the first powerplay of the period for Vegas Alec Martinez scored the game's first goal when he got a pass from Nate Schmidt and blasted it from the point to beat Khudobin. That goal seemed to give Vegas the momentum and they were started to dominate the game.
The shots at this point were 21-6 in favor of the Golden Knights and Dallas was doing everything they could to change that. Joe Pavelski finally evened the score at one when he got a loose rebound and took a backhand shot that went off Lehner glove and in.
With a minute left in the period, Brayden McNabb took a holding penalty and Jamie Benn made the Knights pay for it once again grabbing a loose rebound and putting the puck past Lehner for the 2-1 lead.
The period ended surprisingly with Dallas up one goal and 20 minutes to play in the game. Vegas started the third period pushing hard once again for the equalizer and they were throwing everything at the net.
They even had a chance at a 5 on 3 opportunity when both Jason Dickinson and Joe Pavelski were called for tripping penalties less than a minute apart. The night honestly belonged to Anton Khudobin, who was a wall in net and the Vegas offense just couldn't finish.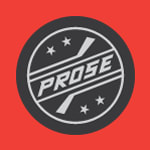 The Golden Knights are now down 3-1 in the series and will face elimination on Monday night for the first time in these playoffs.