Vegas Golden Knights vs. Dallas Stars Game 5 live stream, TV schedule, updated odds
The Vegas Golden Knights will look to stay alive for the first time in the Stanley Cup Playoffs when they face the Dallas Stars.
For the first time the 2020 Stanley Cup Playoffs, the Vegas Golden Knights are down 3-1 and have their backs against a wall. The Dallas Stars, like the Vancouver Canucks the round before, have done a good job at shutting down the offense while another hot goalie has flipped the script.
Anton Khudobin is the main reason the Stars are in this position and the Knights will have to find ways to beat him if they want to keep their hopes alive. We saw that in Game 4 when the Knights failed to score in the first period before Alec Martinez would open the scoring before Jamie Benn and Joe Pavelski responded for the Stars to give them the 2-1 victory.
This series has proved to be low scoring and the one thing Vegas seems to be doing is limiting the opposition shots and that was on full display last game as Dallas only registered 17 shots on goal in the entire game. The keys for tonight's game are simple get as many shots on net as possible and continue to do the same on defense.
We still don't know If Pete Deboer will go to Fleury or Lehner for tonight's elimination game as both goaltenders have played well but Lehner is getting the majority of the work. We should find out once again around game time.
UPDATED ODDS
According to Odds Shark, here are the odds for tonight's game
LIVE STREAM INFORMATION
Date: Monday September 14th
Start Time: 8:00 pm EST
Venue: Rogers Place
Location: Edmonton, Alberta, Canada
TV Channel: NBCSN, CBC, SN, TVAS
Live Stream: Fubo.tv (subscription required but you get a free trial), r/NHL Streams, NBC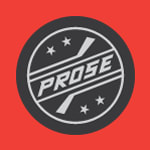 What bodes well for the Golden Knights is that in the previous round two teams including the Dallas Stars were down 3-1 and managed to force a Game 7 which starts tonight.