Dallas Stars: Joel Kiviranta has become an unlikely hero
Thanks to an unlikely hero, the Dallas Stars are off to the Stanley Cup Final.
The Dallas Stars advanced to the Stanley Cup Finals on Monday night after beating the Vegas Golden Knights in a quick five game series. Dallas has no doubt surprised the hockey world, and perhaps even over-performed, in this unprecedented postseason.
Just look at the ages of the Stars big forward names, the fact that Ben Bishop has only played in three playoff games due to injury, and that the team was limping into the pandemic stoppage with only one player hitting the 20 goal milestone (Denis Gurianov).
How did the Stars overcome these circumstances? If you have yet to notice Miro Heiskanen, you are not even watching. He has over a point per game as a defenseman and will be one of the league's best for years to come.
Additionally, 34-year-old goaltender Anton Khudobin has added to his two career playoff appearances with 12 wins in 19 appearances and a respectable .920% save percentage.
It takes more than two players though, right? Team captain Jamie Benn has put eight pucks in the net, totaling 18 playoff points. Tyler Seguin, at $9.85 million annually, has only scored two goals in his 20 playoff games. Yet the underdog Stars beat the Avalanche and the Golden Knights, who were both favored.
In large part, this was thanks to Joel Kiviranta. Who is Joel Kiviranta? Well, he has shown up as clutch as any player could in his eight playoff appearances. Kiviratna scored a hat trick in the same game he scored his first-ever NHL playoff goal. Which just happened to be a Game 7 against the Avalanche that went into overtime.
Kiviranta then helped to seal the series for Dallas against Vegas. With just under four minutes left in the third period of Game 5, Kiviranta put a loose puck rebound over Robin Lehner's left leg pad to tie the game at 2-2 and force overtime. The Stars went on to win on overtime and are playing in the Stanley Cup final for the first time since 2000.
Where did Kiviranta come from? The 24-year old Finish born winger was not drafted in any of his six entry draft-eligible years. Instead, Kiviranta played six seasons in the Finnish Hockey league, the Liiga.
The Liiga is no stranger to NHL caliber players, with alumni including the likes of Teemu Selanne. It has also seen alumni of theirs be drafted in the top five in each of the last four years. A high level of competition and skill is present in the Liiga.
Kiviranta signed an NHL entry-level contract with Dallas in May of 2019 and played the majority of the season with the Dallas AHL affiliate, the Texas Stars. Between January 2nd and February 20th he went up and down between the NHL and AHL three times, making his NHL debut on January 3rd, 2020 against Detroit. Kiviranta would finish with 11 games played with one point being a goal scored against the New Jersey Devils on February 1st.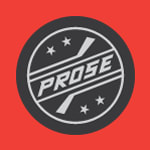 While Kiviranta is most likely not in line to win the Conn Smythe Trophy as the NHL's playoff MVP, if Dallas wins its second Stanley Cup in franchise history, he will forever be remembered as one the most unsung heroes in Dallas Stars history. In the months to come, pay attention to if this has merely been lightning in a bottle for Kiviranta or if he can solidify an NHL roster spot next season.