Jonas Brodin receives extension with Minnesota Wild
The Minnesota Wild have announced they've signed JonasBrodin to a seven-year deal.
On Tuesday, it was announced that the Minnesota Wild negotiated a seven-year $42 million extension with defenseman Jonas Brodin. The 27-year-old, Swedish born blueliner has spent the entirety of his career with Minnesota since being drafted 10th overall by the Wild in 2011.
Since making the NHL All-Rookie Team in 2013, Brodin has been consistent for the Wild averaging over 70 games per season.
Availability is where Brodin has been an anchor for the Minnesota defense. In his eight NHL seasons, Brodin has been ranked in the team's top four in ice time all but once. That one exception was the 2016-17 season in which Brodin suffered a broken finger that required surgery.
Along with eating up defensive minutes, Brodin is good for twenty points a year with a career-high of 28 in this past COVID-19 shortened season.
Brodin rounds out a very solid top four Minnesota defensive core with Matt Dumba, Ryan Suter, and Jared Spurgeon. With questions in net and aging forward talent, the Wild's strength is no doubt its back end. While Brodin is arguably fourth out of those top four, he could be a top-pairing defender on several other NHL teams.
The extension comes with a No Move Clause (NMC) ,as is reasonably common with large contracts like this. However, this helps reinforce Minnesota's hand in the 2021 Seattle Kraken expansion draft.
Teams are following similar rules to that of the Vegas expansion draft in that they may protect either seven forwards, three defensemen, and one goalie for a total of 11 players, or eight total skaters and one goalie for a total of nine players.
That being said any player with an NMC must be on a team's protected list. Well, with Brodin's new contract, he joins Suter and Spurgeon as having an NMC. That being said, Minnesota will be forced to protect Matt Dumba as well for a total of four defensemen and therefore will only be able to protect nine total skaters leaving more forwards vulnerable to expansion.
Why does this matter? Every team has to make decisions knowing the Seattle Kraken are going to come knocking in a year. With this contract, unless other moves are made, the Wild are all in on their defense being their team's biggest strength. And why not!!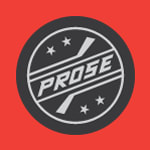 Of the final four teams standing, only Tampa Bay has a legitimate superstar (probably multiple). While the others are solid teams who play defense and capitalize on opponents' mistakes.