Anaheim Ducks: Ryan Miller's future still up in the air
Has Anaheim Ducks goaltender Ryan Miller already played his last NHL game?
The Anaheim Ducks don't plan on having a very eventful offseason. They've traditionally been a budget team. The pandemic is going to all but ensure they won't be able to afford to do much in free agency. However, they're still waiting on one decision to come from Ryan Miller – will he come back to the Ducks, will he leave, or will he retire?
Miller's a free agent, but it's clear he's either going to be playing in Anaheim, LA, or nowhere else. His wife is an actress who has a lot of work in Hollywood and Miller's someone who deeply values his family. The whole reason he signed with the Vancouver Canucks was to be sort of close to his family in California. Miller has served admirably as the Ducks backup goaltender.
But now Miller's future is a bit uncertain. In a normal world, Miller would likely have made his decision by now. However, these troubling times caused by the pandemic have put things on hold for him. Though Miller has been skating with teammates, he still has yet to make an official decision on whether or not he'll return for the 2020-21 season.
"If they're going to tell me we're going to be in bubbles for nine months, that's probably not fair to my wife and son", said Miller, via The Athletic.
The novel coronavirus pandemic has drastically altered the landscape of sports, and the NHL has not been excused from its effects. Right now, there's a postseason going on with no fans in the arena. MLB teams don't have fans in their stadiums either. Almost every NFL team is playing without any fans.
Who knows when there will be fans back in the arenas for hockey? It might not be possible, or safe, until there's a vaccine. Currently, the 2020-21 season is scheduled to start in December, but at this point, it would be surprising to see it start on time.
Miller has quietly put together quite an impressive career. Believe it or not, his 387 wins are the most of any American-born goaltender in NHL history. Miller also has a Vezina Trophy on his resume, though he doesn't have a Stanley Cup. His international career with Team USA is solid too, as he nearly helped Team USA win a gold medal in 2010. Miller did, however, help them to a silver medal, as Canada beat Team USA in overtime.
His career could wind up being enshrined in the Hockey Hall of Fame. It's always hard to get in if you're a goalie, but with Miller's resume, I think he'll get in. Probably not on the first ballot, but eventually, he will.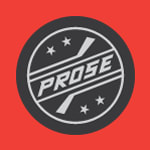 The Ducks can afford to be patient with Miller, but ideally, they'd probably like him to make a decision by the start of free agency. That way, the Ducks can look for a backup in a crowded goalie market if they need to.