Toronto Maple Leafs: 3 forwards who could replace Kyle Clifford
Which forwards could replace KyleClifford for the Toronto Maple Leafs?
The Toronto Maple Leafs got a bit of bad news on Wednesday. Trade deadline acquisition Kyle Clifford has decided to test the free agent market. He likely won't re-sign with the team, as the Leafs don't have much cap space. They can't afford to dedicate much to their fourth line.
Clifford gave the Leafs a bit of grit and was a great guy in the locker room as well. Though his underlying stats weren't great, it's worth pointing out he didn't spend much time with the Leafs and it took him a little bit to get settled in. Once he did, though, Clifford was a useful fourth-line forward.
During the postseason, Clifford played almost exclusively with Pierre Engvall and Jason Spezza at 5v5. Of his roughly 41 5v5 minutes in the postseason, about 34 of them with spent with the former and 32 of them were spent with the latter.
The Leafs will have several options as far as replacing him. They could explore some internal options or hope to replace him externally. But what are the Leafs going to look for in his replacement? The big thing is his replacement has to be as cheap as possible. I'd say $1 million is probably the most the Leafs can afford to spend there. So let's look at some of his potential replacements.
3. Alexander Barabanov
One thing about the Leafs is they love to sign European free agents. During the 2019-20 season, Ilya Mikheyev was a huge surprise, emerging as a legitimate middle-six forward. Alexander Barabanov could be next.
He's a little bit smaller than Clifford at 5'10" and 192 pounds, but he's still a pretty tough player. Barabanov isn't afraid to get physical and he can win battles because of his strength. He's also very skilled, which makes him different than Clifford.
With a cap hit of just $925,000 (and no performance bonuses), Barabanov checks off the most important box on the Leafs checklist – he's cheap. That said, I think the Leafs would prefer to have a more physical option than Barabanov. He'd likely be a better fit on the Leafs third line anyway.
2. Evan Rodrigues
Evan Rodrigues is probably best known for his time with the Buffalo Sabres. In 2018-19, he posted 29 points in 74 games in a third-line role. But things quickly went downhill for Rodrigues, who only had nine points in 38 games for the Sabres in 2019-20.
He was traded to the Pittsburgh Penguins at the 2020 trade deadline and was included in the Kasperi Kapanen trade as well. The Leafs aren't going to tender him a contract, as that would require they pay him at least $2 million and that's simply not happening, especially after his rough 2019-20 season.
However, don't be surprised if the Maple Leafs don't tender him a contract and then proceed to sign him to a cheaper contract. Maybe he'd like the security of a two-year deal at $1 million a year? $1 million is perfectly reasonable for Rodrigues and if things don't work out, the Leafs could bury his entire cap hit in the AHL.
His production might have slipped last season, but he still posted impressive underlying stats. Not much happened on the ice when Rodrigues was on it at 5v5. Depending on how you look at it, this is either really bad or really good. For the Leafs and how they like to use their fourth line, it's the latter.
1. Brian Boyle
Brian Boyle is your quintessential fourth-line forward. He's strong defensively, can kill penalties, is a great character guy, and occasionally surprises you with some production. The Leafs are familiar with Boyle, as he played with them as a deadline addition during the 2016-17 season. He's also played for the Tampa Bay Lightning and Florida Panthers, who are divisional foes of the Leafs.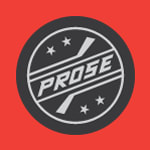 Last season, he had to take a one-year deal worth $940,000. If his asking price repeats itself this offseason, the Maple Leafs could very well add him. Boyle can play at center or left wing, which is an extra bonus because the Leafs like wings who can play at center as well. He could also be signed to help replace Jason Spezza should the Leafs be silly enough to not bring him back.