Toronto Maple Leafs: How they could afford Alex Pietrangelo
Here's how the Toronto Maple Leafs can create enough cap space to sign Alex Pietrangelo without trading any of their major stars.
Alex Pietrangelo is going to hit the free agency market unless something unforeseen happen. Since Pietrangelo is from King City, Ontario, Canada, which is slightly less than 50 kilometers (a shade over 31 miles for you metric distance users), it's required that the Toronto Maple Leafs express interest in him.
The Leafs need to upgrade their defense this offseason and Pietrangelo would be an unquestionable upgrade. He'd be the best partner Morgan Rielly has ever played with by a country mile. Pietrangelo is an all-situations defender who would make the Leafs a lot better defensively.
However, this is the salary cap era. Unfortunately for the Leafs, they can't just toss money at free agents like they used to. The flat salary cap ceiling of $81.5 million really hurts the Leafs. If the cap increased to about $84 million, signing Pietrangelo would be far easier. But this is 2020 and nothing's easy.
On paper, the Leafs have $7,787,300 of cap space with 15 players signed, per Puckapedia. However, they have several RFAs, such as Ilya Mikheyev and Travis Dermott. There's also players like Evan Rodrigues, Frederik Gauthier, and Denis Malgin, but the Leafs should give them an ultimatum. Either accept a dirt cheap cap hit ($900,000 at most – you'll see why later) or get out of town. Their cap hits could be buried in the minors.
Unfortunately, both Mikheyev and Dermott has arbitration rights. Mikheyev is far more important than Dermott, especially if the Leafs sign Pietrangelo, so let's give him a $1.75 million contract and all the soup he can eat. Dermott's getting traded for a draft pick.
This leaves the Maple Leafs with $6,037,300 of cap space and only 16 players signed. Let's get Pietrangelo out of the way. For the sake of this article, assume he'll sign for $8.5 million. The Leafs front-load the heck out of his deal and give him enough signing bonuses that he's willing to take less than a $9 million AAV. Every dollar is important here.
After this, the Maple Leafs are over the cap ceiling by roughly $2.5 million ($2,462,700 to be precise). But that's OK because teams are allowed to be over the salary cap ceiling during the offseason (up to 10%). Andreas Johnsson is the easy choice to trade. He's expendable and he has a $3.4 million cap hit. Assuming the Leafs don't take any salary back and don't have to retain any money, this leaves the Leafs just under $1 million under the salary cap.
Now, let's factor in how much we have to clear for the rest of the roster. Their defense would more or less be set with six defensemen and Martin Marincin and Timothy Liljegren as extra options. But let's look at their forwards.
Forwards
Zach Hyman – Auston Matthews – Mitch Marner
Ilya Mikheyev – John Tavares – William Nylander
Nicholas Robertson – Alexander Kerfoot – Alexander Barabanov
Pierre Engvall – ???? – ?????
???????
Three spots open. From here, there are two choices. Either the Leafs can trade Kerfoot and take no salary back or they can trade staring goaltender Frederik Andersen. I'm going with the former option for one major reason. It would take way more to replace Andersen than it would to replace Kerfoot. Any goalie who might be an upgrade over Andersen is costing more than his $5 million cap hit.
With Kerfoot's $3.5 million cap hit off the books, there's $4,437,300 of cap space to use on four players (or three if the Leafs don't want to have an extra forward). There's plenty of players the Leafs could sign. But there's one problem. The Leafs would need to dedicate less than $3 million to their number three center. Either that or you're moving William Nylander to center and we've all read that novel and know how it ends – badly.
So yes, it's quite plausible for the Toronto Maple Leafs to sign Alex Pietrangelo. Yes, they'd need several things to go their way. The Leafs would have to be very deliberate about parting ways with certain players and they're probably going to have to punt on getting back a return that helps their roster right now (at least directly).
If the Leafs need to clear more cap space, maybe an Andersen trade could be in the cards. But again, if you trade him, you have to factor in the cost of his replacement as well. And starting goalies ain't cheap. An argument could be made for acquiring Darcy Kuemper, but even then, the Leafs are only gaining $500,000 of cap space.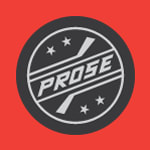 What's important here is the Leafs can feasibly sign Pietrangelo without giving up any of their best players. They'd be getting rid of two bottom-six forwards and a defenseman with no real spot on the roster with Pietrangelo signed. General Manager Kyle Dubas will need to play his cards right to pull it off, but I think he's got the goods to do it.