Calgary Flames: Top 5 goaltenders they should pursue
Who should the Calgary Flames go after this offseason as they once again find themselves needing to sign a goalie?
The Calgary Flames had a very disappointing ending to their 2019-20 season. Though they beat the shorthanded Winnipeg Jets in the play-in round, they fell to the Dallas Stars in six games in the first round of the Stanley Cup Playoffs. For the second straight offseason, the Flames will need to sign a goaltender.
Finding a goalie is on top of the Flames' priority list. They don't need a bonafide number one (though those are extremely rare and arguably shouldn't even exist), as they have David Rittich, who has proven to be an effective goaltender in a tandem. Simply put, the Flames have their "1a or 1b" goalie. They need another "1a or 1b" goalie.
This market will be a fascinating one for goaltenders. The Flames will have a plethora of options, both in free agency and on the trade market. Even though they've already missed out on Jake Allen, there are options out there. Let's take a look at five possible options for them in net.
Henrik Lundqvist
Henrik Lundqvist will most likely be bought out by the New York Rangers. The future Hall of Fame goaltender's days as a number one goalie are over. However, he could make a great deal of sense for the Flames.
First of all, there's a good chance he'd come at a pretty reasonable price. Lundqvist will still be getting $2.5 million next season from the Rangers if they buy him out. This could motivate Lundqvist to accept a cheaper contract than someone with his pedigree usually would.
Secondly, Lundqvist still has something left in the tank. He proved this during the 2020 postseason. Lundqvist could thrive in a lesser role, which would let him take time off and rest his body that has a lot of miles on it.
Thirdly, Lundqvist could serve as a teacher and mentor for Rittich. Rittich has a lot of potential, but hasn't quite lived up to all of it. Learning from someone as wise as Lundqvist could be extremely beneficial for him.
Cam Talbot
There's a saying – "if it ain't broke, don't fix it". The Flames might not agree with that completely, but it could apply to their goaltending situation if they decide to bring back Cam Talbot. The Rittich and Talbot tandem was surprisingly effective for the Flames during the 2019-20 season, as they finished the season with the 13th-best team save percentage (.906%).
If the Flames merely want league-average goaltending, which is much harder to get than it sounds, why not go back to what worked last season? The market for Talbot likely won't be great, as he was the backup goalie during the regular season. If Talbot will sign for around $3 million, he'd be a great short-term option.
Jacob Markstrom
It might seem weird thinking about seeing Jacob Markstrom in a Flames sweater because he's spent the past several seasons with the Vancouver Canucks. But the same thing could have been said for Talbot (and Mike Smith, for that matter).
If Markstrom hits the open market, and it appears likely he will, the Flames should be interested in him. He's a more proven goaltender than Talbot and could even take over as the starting goalie if needed.
The Flames haven't had a true number one for several years and Markstrom could take over in that role. Of course, there's the issue of his price tag, but in a goalie market flooded with options, his price might fall into a range that's reasonable for the Flames.
Anton Khudobin
Anton Khudobin has shined during the Stanley Cup Playoffs. Some might call him a one-hit wonder, but that would be false. They just haven't been paying attention. Khudobin led the NHL in save percentage during the 2019-20 season among goalies with at least 20 appearances.
This wasn't his first good season either. Khudobin posted a .923% save percentage during the 2018-19 season and an above-average .913% save percentage during the 2017-18 season. He has flourished in a tandem with both Tuukka Rask when he was with the Boston Bruins and Ben Bishop with the Stars.
Now, there's a good chance the Stars won't even let Khudobin sniff the open market. Especially considering Bishop's unfortunate history with injuries. Plus, they clearly have something good going with Bishop and Khudobin. Why mess with it? But if Khudobin is available, he'd make a ton of sense for the Flames because he has had success in tandems.
Darcy Kuemper
Darcy Kuemper is the most fascinating name among the available goaltenders. He probably should have been a Vezina Trophy finalist. Kuemper has had quite a run since joining the Arizona Coyotes, as his advanced goaltending metrics place him among the league's elite goalies.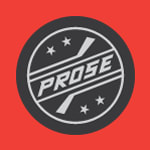 However, injuries have plagued him, so the market for him could be fairly sour. But with a cap hit of just $4.5 million annually for the next two seasons, he'd be a perfect target for the Flames. They have Rittich, who would let the Flames keep Kuemper's schedule relatively easy, which could help him stay healthy and fresh.