Dallas Stars: What happened to Tyler Seguin in these Stanley Cup Playoffs?
The Dallas Stars have fallen short of a championship in recent years due to a lack of offense. Now in the Cup Final, Tyler Seguin, one of its best players, isn't anywhere to be found on the score sheet.
Tyler Seguin is one of the most talented offensive weapons the Dallas Stars have on its roster. He is the type of player whose offensive prowess needs to show if his team wants to defeat the Tampa Bay Lightning and raise the Stanley Cup.
There was a time this postseason that Seguin was scoring. The problem is that it was extremely short lived. In a six-game stretch that covered the final three games of the first round versus the Calgary Flames and the first three games of the second round against the Colorado Avalanche, Seguin racked up seven points.
Since play resumed in August, however, he has amassed a total of eight points (two goals and six assists) in 22 games. That means that outside of that six-game stretch, Seguin has one point in 16 games.
With eight points in total, he is tied for eighth on the Stars in the playoffs. Part of that tie is defenseman Jamie Oleksiak, who recorded only ten points in the regular season, while players like Denis Gurianov and Joel Kiviranta have been pleasantly surprising in their first postseasons, picking up some of the slack when Tyler Seguin has not produced.
That all comes despite the fact that he led Dallas with 50 points throughout the 2019-2020 campaign. In addition, 12 players on the Stars roster have scored more or as many goals as Seguin this postseason after he was fourth on the team in goals in the regular season.
The drastic drop off has been largely overcome, mainly because the Western Conference Final was a low scoring affair where goaltender Anton Khudobin stole show. At the end of the day, though, Seguin has not registered a point in his last four games and has only one in his last 11 contests.
The lack of offense is concerning for a number of reasons. First, it has been a pattern throughout his career. In the regular season, Seguin has a career 0.86 points per game, but in the playoffs he scores only 0.48 points per game.
Second, the lack of production is not a result of a lack of opportunity. Seguin is sixth among the Stars in ice time (17:36), trailing only Joe Pavelski for time on ice by forwards. The projected lineup for tonight's Game 3 has him on the top line, so he has every chance to score, yet still isn't doing it.
Finally, we have seen this exact story before. If you look at 2013, as a member of the Boston Bruins, Seguin went to the Stanley Cup Final, played 22 games, and put up eight points and a minus-2 rating. Having posted eight points and a minus-1 rating in 22 games so far in 2020, the stat lines are almost identical. The Bruins lost that series to the Chicago Blackhawks.
It is clear that Tyler Seguin is a key part of this Dallas Stars team, and he needs to play like it. While one great game could be the difference between being the hero and being a reason for a loss in the Final, he is running out of time to step up for his club.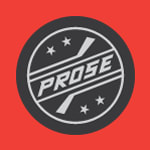 The 2020 Stanley Cup Final is a best-of-five from this point, and unless the Stars are able to stifle the Lightning offense and win games 1-0 or 2-1, they are going to need Seguin to break out of this slump.