Florida Panthers: Bill Zito can do better than Patric Hornqvist
According to the latest trade talk, the Florida Panthers and Pittsburgh Penguins are finalizing a big move that would sent Michael Matheson to the latter and Patric Hornqvist to the former.
Earlier today, Kevin Weekes just broke a rumor on twitter that Patric Hornqvist, a member of the Pittsburgh Penguins since 2014-15 and winner of two Stanley Cups with them, is headed to the Florida Panthers for Mike Matheson.
Hornqvist is a 33 year old right wing. Along with his age, he carries a cap hit of $5.3 million for another three years until 2023 and he has a full No Trade Clause. Next year, that becomes a modified No Trade Clause. So the only way he moves is if he agrees to waive it.
Among the Penguins forwards, Hornqvist is the highest paid winger, but is a bottom-six forward. In previous years, he played top-six minutes, but he is getting older. Pittsburgh would certainly want to unload him to add cap space that can be addressed elsewhere.
Matheson is a 26 year old left-handed defenseman. He is signed long term, another six years until 2026, with a cap hit of $4.875 million. At this moment, Matheson's contract is the longest one the Panthers have.
He is a second pairing defenseman, even if he currently isn't on the Florida Panthers. Matheson ranked fourth in total minutes played on the Florida Panthers' roster. He is also a goal scorer, as he scored the most goals among the Panthers defensemen last year, and 7 of his 8 goals came at even strength. Matheson has scored no less than 7 goals per season, and 33 over the last 4.
But he isn't the best in his own end. Some would even say he's a liability. As stated in that article, fans were recently calling for his head after he was on the ice for all five goals against in a Round Robin Game against Tampa Bay.
Does it Make Sense for the Pittsburgh Penguins?
The move makes sense for the Pittsburgh Penguins because Justin Schultz, another bottom pairing, offensively minded D, is entering free agency this year and isn't expected to return.
I can also see Hornqvist waiving his NTC to play in Florida. For one thing, it means he will make more money, since Florida has no state tax. Perhaps Bill Zito has already promised him better minutes, or time on the Power Play.
Does it Make Sense for the Florida Panthers?
MacKenzie Weegar stole Matheson's job last year. He is a Restricted Free Agent, waiting for a deal to be signed. It seems that if the Florida Panthers are looking to move Matheson out, it is because they feel they have a better player in Weegar.
Not to mention of course, Matheson is currently the target of criticism for his post-season performance.
My take
To me, this looks like a favourable (but not overly favourable) deal for the Pittsburgh Penguins. They're clearing out valuable cap space. And the Pittsburgh Penguins have had success with this type of player. But they are taking on a lot of term. That should make anyone nervous.
I don't see why this deal makes any sense for the Florida Panthers. Are they unable to get a better player than Patric Hornqvist? All that they would be doing is replacing one second pair offensive D with another one, and tying up more cap space in the process. I feel like Bill Zito could do better, if he tried.
I suppose time will tell if Kevin Weekes' information is any good. If it is, all it tells me is that fans (and GMs) have short memories. Now, Bill Zito didn't make that contract, and perhaps he never would have. Maybe that's why he wants to move it. But you will never get value if you unload a player at his least popular moment.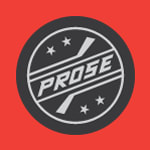 And sometimes, keeping the contracts your predecessors signed, and dealing from strength is the better move to make.