NHL Trade Rumors: New York Rangers tried to trade for Jack Eichel
According to the latest NHL trade rumors, the New York Rangers made an attempt to trade for Jack Eichel this offseason.
This offseason is going to be absolutely nuts. Especially if a recent rumor from Bob McKenzie is true. Jack Eichel's name has been involved in NHL trade rumors this offseason, but most of those rumors were just hypothetical.
Today, McKenzie came back from a long overdue vacation to shock everyone. Eichel hasn't been made available by the Buffalo Sabres, but their recent change at general manager has encouraged teams to call about the superstar center.
One of the teams that called was the New York Rangers. Those discussions went about as far as you'd expect – nowhere.
Now, McKenzie clarified those discussions didn't go far. This isn't surprising. The Sabres have a lot of things wrong with them. Eichel isn't one of them. He's one of the best consolation prizes in NHL history, as the Sabres were hoping for Connor McDavid in 2015, but instead got the second overall pick, where they selected Eichel.
Also, the Sabres aren't interested in trading Eichel and Eichel isn't interested in being traded. But since speculation is fun and we're all hungry for hockey content, what could the Rangers offer for Eichel have looked like?
Hypothetical Offer For Eichel
It's safe to say the Rangers' 2020 first overall pick would have been in play. You don't trade the first overall pick very often, but it's worth doing it if you get someone like Eichel in return. Alexis Lafreniere is going to be an excellent player, but it's not a sure thing he'll ever be in the same tier as Eichel.
Next, Kaapo Kakko would probably be involved as well. Likely one of the Rangers defensemen as well. Maybe Tony DeAngelo? The Sabres might be interested in Alexandar Georgiev as well, since they're looking to upgrade their goaltending. And that's still probably not enough if you're looking for a fair trade.
My Take
A fair value trade for Eichel likely doesn't exist. Which is the whole point. It's why the Sabres aren't trading Eichel. You don't trade someone like him unless you need to. It's much better to try to build around someone like Eichel.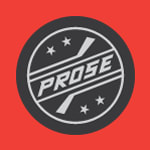 Sorry to get everyone's hopes up, but Eichel's staying in Buffalo – at least for the time being. Now, it's fair to question how much more losing he'd tolerate. At some point, if the Sabres don't start improving, he's going to break and ask for a trade. But that time isn't now. The Sabres are on the clock. It's their job to prove to Eichel he should stick around. If they don't, these Eichel trade rumors are going to become a reality.