Vegas Golden Knights: Alex Pietrangelo makes more sense than Torey Krug
Alex Pietrangelo would be a better fit on the Vegas Golden Knights than Torey Krug.
This offseason, the Vegas Golden Knights are actively pursuing an upgrade to their blueline. They've been linked heavily to St. Louis Blues captain Alex Pietrangelo, who would give the Golden Knights a bona-fide number one defenseman.
Vegas has also been linked to soon-to-be free agent Torey Krug of the Boston Bruins. With the Bruins reportedly nearing a trade of his rights, the Golden Knights are among the teams interested in acquiring them.
Here's what Elliotte Friedman had to say on a recent episode of his 31 Thoughts podcast.
There's been a lot of rumblings about Alex Pietrangelo and Vegas, and someone told me today they were wondering if Vegas might take a run, if it's not Pietrangelo, at Torey Krug.
The Case For Torey Krug
Krug would make a ton of sense for the Golden Knights for several reasons. First of all, it wouldn't cost as much to sign Krug as it would to sign Pietrangelo.
While it's hard to predict how much players will make this offseason, Evolving Hockey's contract projections have been fairly accurate thus far. According to them, Pietrangelo is projected to make over $9 million per season. Meanwhile, Krug's projected to make $7.376 million per season.
For the same reasons I argued Pietrangelo would likely be open to taking a discount to sign with the Golden Knights, Krug could be willing to do the same. Krug might even be willing to take a deal with a cap hit below $7 million. Though if he wants to cash in on a huge deal after being underpaid for most of, if not all of, his career to this point, it's hard to blame him. Still, Krug's going to wind up costing less than Pietrangelo.
Secondly, Krug would give the Golden Knights an extra boost on offense and in transition. Theodore's their only other defenseman capable of doing that right now.
It would take a draft pick to acquire Krug's negotiating rights, but it would be a fourth-round pick at most. More likely, it would be a fifth-round pick.
The Case Against Krug
The major downside to picking Krug over Pietrangelo is it would leave Vegas a bit shorthanded on the right side. Though Schmidt, Theodore, and Martinez all have experience on the right side, they'd only have one right-handed defenseman in their lineup (Whitecloud).
Also, we'll discuss this later, but Krug isn't as good as Pietrangelo.
Blueline With Krug
Schmidt – Theodore
Krug – Martinez
McNabb – Whitecloud
Extras: Nick Holden, Nicolas Hague
The Golden Knights would probably have to change up their blueline a bit if they got Pietrangelo anyway. It would require a little bit more work to make Krug fit in, but it's certainly plausible. At first glance, signing Krug would block Hague. But McNabb and Holden are both UFAs after the 2020-21 season. Hague would benefit from another season playing top-pairing minutes in the AHL.
Personally, I'd try to swap either Schmidt or Martinez for a right-handed defenseman. In these troubling times with a flat salary cap ceiling, this might be impossible. That's certainly something to consider when choosing between Krug and Pietrangelo. But I think they'd be fine with their current crop of defensemen plus Krug.
The Case For Pietrangelo
The main reason why Pietrangelo makes more sense for the Golden Knights than Krug is he's right-handed. As mentioned earlier, unless Vegas moves out a left-handed defenseman for a right-handed defenseman, their blueline would only have one right-handed option.
Also, Pietrangelo is objectively a better defenseman than Krug. I'm not saying Krug is bad. In fact, he's great. I'm just saying Pietrangelo is a better two-way defenseman than Krug. While Krug is the better pure offensive defenseman, Pietrangelo's game is more well-rounded.
Let's compare the two defensemen over the past three seasons using Evolving Hockey's Wins Above Replacement (WAR). It's not a perfect stat, but if we want to compare players, it's our best option.
Before the 2019-20 season, they were pretty much neck and neck (Pietrangelo led 3.7 to 3.5). But with Pietrangelo's extremely efficient 2019-20 season, he took a huge lead over Krug.
Lastly, when you look at the Golden Knights blueline, you've got one great defensemen (Theodore) and five pretty good ones. But they don't have a true number one defenseman. As great as Krug is, he has yet to be a number one defenseman in his career. To be fair, he's been stuck behind Zdeno Chara on the depth chart. But the fact remains Krug's never been a number one defenseman.
Signing Krug would give them two great defensemen, but it wouldn't change the main issue (not having a true number one defenseman). Pietrangelo would change that. Though he's on the wrong side of 30, I think he's the kind of player who will age well. Dom Luszczyszyn of The Athletic agrees.
Blueline With Pietrangelo
Schmidt – Pietrangelo
Martinez – Theodore
McNabb – Whitecloud
Extras: Holden, Hague
That's before factoring in any changes. I imagine if they sign Pietrangelo, there will be changes. Specifically, either McNabb or Martinez would likely be traded. This would put Hague in a third-pairing role. And with their top two pairings, the Golden Knights could easily shelter that third pairing.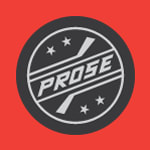 Krug and Pietrangelo are both great defensemen. Either one would make a huge impact on their blueline. But Pietrangelo is the better defenseman and he makes more sense for the Golden Knights given their current roster.