Dallas Stars deserve lots of credit despite being number two
After a nearly year-long NHL season, the Stanley Cup champion has finally been crowned. However, the Dallas Stars deserve just as much praise.
In the 1993 NHL entry draft, the Ottawa Senators drafted Victoriaville Tigres star Alexandre Daigle first overall. After his selection, Daigle uttered this now infamous quote – "I'm glad I got drafted first, because no one remembers number two." While that quote doesn't hold ground in regard to its setting, it was the first thing that sprung to my mind after the end of a near year-long NHL season on Monday when the Dallas Stars lost to the Tampa Bay Lightning.
In a year that has seen the NHL season's suspension, cancellation of the AHL and ECHL seasons, and revival in an expanded 24-team NHL playoff, things finally reached their conclusion with the Tampa Bay Lightning ending up on top. One year removed from a shocking first-round sweep by the Columbus Blue Jackets, the Lightning made up for all of it with a noticeably improved cast.
However, while seeing players like Kevin Shattenkirk and Zach Bogosian bounce back from contract buy-outs was satisfying, my eyes were mainly focused on the team on the other side of the rink. The number two, in this case.
To say the Dallas Stars making it to this point is impressive is an understatement. Not only have the Stars endured season after season of mediocre performances despite possessing a quite talented roster, they were also without starting goalie Ben Bishop, instead relying on 34-year old backup Anton Khudobin.
Pair that with impressive performances from young players like Denis Gurianov and Joel Kiviranta, a newly implemented system from former Lightning assistant coach Rick Bowness, and solid play from stars such as Jamie Benn, Joe Pavelski, and Miro Heiskanen, and they fell just two games shy of a Stanley Cup title.
Despite playing in only two career playoff games up to this point, Khudobin posted 14 wins and a 2.69 GAA, calling back to the days when he was briefly the Carolina Hurricanes savior in net. Of course, their series loss is not exactly shocking. With the fate of next season still uncertain though, the Stars will now go into the record books as just another runner up.
On June 19th, 1999, Brett Hull potted a hard rebound in front to give the Stars their first and only Stanley Cup to date, even with his foot being in the crease. Guarding the net was six-time Vezina trophy winner Dominik Hasek and a Buffalo Sabres team that made an improbable run to the Final after finishing fifth in their division. Coached by current New York Rangers assistant Lindy Ruff, the Sabres were led in playoff scoring by Alexei Zhitnik and Jason Wooley (remember him)?
That's the thing. The more you look at the runner ups in Stanley Cup history, the more you realize their stories are just as interesting, if not more so than that of the Stanley Cup champs. While the big trophy at the end is of course what truly matters, theirs still a team at the other end of the rink who deserve equal credit for getting to this point against all odds.
The 1995-96 Florida Panthers, the 2002-03 Anaheim Mighty Ducks, the 2005-06 Edmonton Oilers are all teams who posted mediocre records in the regular season, had little in the way of game-breaking talent, and somehow fell just short of the so-called greatest trophy in all of sports.
If you look at the Stars from the perspective of a Stanley Cup runner-up, then their story is not too dissimilar to that of any other runner up. They simply have to look to next season, should there be one, take this loss on the chin, as difficult as that may be, and take the good from what was an incredibly draining 27 game postseason run.
Their defense is young, talented, and possesses some of the better players in the NHL. Heiskanen's on-ice awareness and two-way play was instrumental to the Stars success, and his 26-point performance in these playoffs is just a glimpse of what the future holds for the former third overall pick in 2017.
John Klingberg made up for a less than stellar 32-point regular season with a 21-point postseason. Now the 28-year-old former fifth-round pick can look forward to hopefully returning to his 50, even 60-point form.
After an NHL season as bizarre and unprecedented as this one, to see a team like the Stars make it to the Stanley Cup final was just the icing on the cake, and calls back to the days of the eighth seeds doing the unthinkable.
Not since the Los Angeles Kings in 2012 has this happened, and as the NHL heads into a more speed-focused era once more, there's a chance it won't for a good long while. However, that doesn't mean stories like these should go unnoticed, and the Stars performance in these playoffs is, to me, deserving of more praise than the, you tried, runner up motif.
The Stanley Cup is an incredibly hard trophy to win, and takes an incredible amount of talent from all facets of an organization. In the NHL's business sense, it's the end goal, and one that can do massive amounts for your franchises fan support. In modern day, I'm sure teams like the Panthers would die for another run like 1996, though their qualifying round loss did little to raise hopes.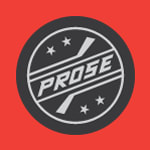 In the end, this NHL season has been wild, and its honestly a shame to see it end. One things for sure though, even though the Cup has been raised and kissed, the champagne sprayed and the celebration commencing, I feel as though more praise should be given to the team on the other end, and for once, remember, who was number two.