Dallas Stars: Stanley Cup Final is a huge missed opportunity
The Dallas Stars were only a couple of wins away from leaving Edmonton as the Stanley Cup champions. Instead, this franchise will look back on 2020 as the year that could have been.
Any time a team reaches the Stanley Cup Final and comes up short it is obviously a missed opportunity. For the Dallas Stars, though, I think this miss will sting a little bit extra years from now.
First of all, this team had a lot of the components that typically go into a championship run. Dallas featured a hot goalie in Anton Khudobin, surprising contributors like Denis Gurianov and Joel Kiviranta, and a coach brought in mid-season, which has resulted in a few Stanley Cup wins in recent years.
Second, making deep runs in consecutive postseasons in the NHL is not an easy task. Since the 2010 playoffs, only nine out of 44 teams that have reached the Conference Finals in one year were able to reach that same round in the following season.
Not only is that an incredibly low number, but it comes in a decade where the Chicago Blackhawks dynasty seemed to make deep runs each year, while the Pittsburgh Penguins repeated as champions for the first time in 20 years. Those odds do not suggest that the Stars will have an opportunity to reach this point again next year.
Assuming that Dallas does not become the tenth team since 2010 to make back to back deep playoff runs, it will not have another crack at the Stanley Cup until 2022. By that time the team's core will be well past its prime.
Jamie Benn will be 32, Alexander Radulov will be 35, Tyler Seguin will be 30, and Joe Pavelski will be 37. Other players like Corey Perry, Andrew Cogliano, Blake Comeau, and Anton Khudobin are all at least 33 years old already and will see their contracts expire either this offseason or next.
Add that to the fact that the Stars will have decisions to make at forward, where they currently have only eight players under contract for next season, and at goalie, where Khudobin and Ben Bishop are 34 and 33, respectively, and you have a team that is anything but a lock to match this success in 2021.
Of course, the Stars absolutely have young talent and a team that is overall very good. They will have a chance to compete in the next few years, but with up and coming teams like the Colorado Avalanche and Vancouver Canucks taking steps forward, and established teams like the Vegas Golden Knights and St. Louis Blues still around, the road to the Stanley Cup is as difficult as ever.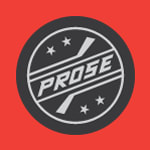 I was very high on the Stars all season, and I still believe it is a strong team. However, when one season ends, and the offseason brings change, circumstances become different. While it is too early to count Dallas out in 2021, it seems likely that this run at the Stanley Cup was the one that needed to be taken advantage of.