Patrick Maroon is the NHL's latest good luck charm
Once again Patrick Maroon is a Stanley Cup Champion. As a pending free agent, will he take his good luck somewhere else next season?
Some things never change. In fact, perhaps the only thing that hasn't changed from 2019 and 2020 is that Patrick Maroon is once again getting his name on the Stanley Cup. Maroon lifted the cup for the second time in his career as the Tampa Bay Lightning beat the Dallas Stars in Game 6.
Winning back to back cups is nothing new, but Maroon is one of only three players in the modern era (post-1967) to win back to back cups with different teams. There is a fourth, Mark Hartigan, but he doesn't count since he didn't meet requirements to get his name on the Stanley Cup.
The hockey world took note of Maroon's accomplishment. The twitter account for the Stanley Cup even tweeted a short message about being reunited. It might be too early to think of a 2020-21 NHL season that might start in December or might start in January. But is Patrick Maroon the NHL's latest good luck charm?
Maroon was on a one year deal with the current cup champions, so he could take his talents elsewhere from the Lightning on October 9th. This past season, Maroon had a $900,000 cap hit.
Considering that was lower than his previous pact with the St. Louis Blues, which was one year at $1.75 million, and the NHL cap ceiling not increasing, Maroon might not be in for a raise. Even though he is a two time Stanley Cup champion.
By now, we know Maroon's 27 goal season in 2016-2017 with the Edmonton Oilers was an outlier and a byproduct of playing alongside Connor McDavid. Credit to Maroon, he's embraced his role a bottom six forward on Tampa's fourth line. Head coach Jon Cooper even praised Maroon for taking on that role during his Stanley Cup winning press conference.
What Maroon can bring to a team now is invaluable playoff experience. Even if bottom six forwards are a dime a dozen, few have done so much winning as recently as Maroon. Assuming he signs for the same amount of $900,000, that's an affordable signing for a contending team wanting that extra piece.
Will any one want Maroon? Sounds odd to say as the 32 year old sits on top of the hockey world for the second time in as many years, but it might be true. Tampa Bay is facing an upcoming cap crunch and needs to desperately shred salary. Re-signing Maroon seems out of the question for them.
When Maroon was in the same situation last year, the Blues didn't resign him either. He had to wait until late in the summer to be signed at a discount by Tampa Bay.
Working against Maroon is also the same thing helping him in his newfound glory as a role player on the fourth line. If a team is contending and needs that extra piece, they'll pay up. If they're a rebuilding team, they won't pay for Maroon's pedigree when they can go with a lower cost AHL player or prospect. Given his contract history, Maroon might not be given a multi-year deal either.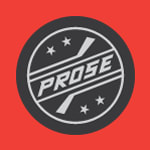 Patrick Maroon is the guy you love to root for. The only thing better than winning with his hometown Blues last season was repeating with the Tampa Bay Lightning who got close, but never went home, with the Stanley Cup with their current roster. Maroon will end up on a team next year, and whatever team he does hopes he bring some of his luck, whatever that is.