New York Rangers goaltending throne now belongs to Igor Shesterkin
The New York Rangers have an heir apparent to Henrik Lundqvist. His name? Igor Shesterkin.
Today marks the beginning of a new era for the New York Rangers. But with the beginning of each new era comes the end of an old era. The era of Henrik Lundqvist in the Big Apple is officially over, as he's been bought out. King Henrik's reign lasted for 15 years. You're lucky if you stick around in Manhattan for that long. Lundqvist's run in New York City was longer than most Broadway shows!
While King Henrik's reign is over, the Rangers have a heir apparent in mind. It's time for "Czar" Igor Shesterkin to take over their goaltending throne. He has huge shoes (skates?) to fill. Lundqvist is the greatest Rangers goaltender of all-time, bar none. You could make the case he's the best goalie of the salary cap era. Lundqvist's career will one day be enshrined in the Hockey Hall of Fame.
Filling Henrik's shoes is a huge task, but if anyone can do it, it's Shesterkin. It's understandable to be skeptical of Igor. After all, he's played in just 13 games (12 in the regular season and one in the postseason). That's a mighty small sample size, especially for a goaltender.
However, Shesterkin has been very successful everywhere he has gone. He was an elite goaltender in the KHL. Every season Shesterkin was there, he was outstanding. It's worth pointing out he played on some very loaded teams, but at the end of the day, his numbers there were terrific.
Even in the AHL, Shesterkin put up very strong numbers. Had he taken a while to adjust to the North American rink, it would have been quite understandable. When European goalies come over to North America, they usually have an adjustment period. For Shesterkin, it was apparently the rookie tournament because that's the last time he's looked out of sorts in North America.
Just how good has Shesterkin been in his career? He has four straight seasons with a save percentage of at least .930%. Though Shesterkin's career-high in games played in 37, you can't argue with his eye-popping results. Consistent greatness is very difficult, if not impossible, to find in goaltenders. Thus far, Shesterkin has been consistently great.
For years, the New York Rangers have been defined by Lundqvist. He's been the face of their franchise. For nearly 15 years, the Rangers could rely on him to keep them in games on virtually any given night. They never surrounded him with the right parts. Rather, the Rangers asked Lundqvist to mask their flaws and he did it.
Lundqvist isn't the reason why the Rangers haven't won a Stanley Cup since 1994. When you lose, it's not because your greatest strength wasn't strong enough. Rather, it's because the sum of all of your parts, most notably your weaknesses, weren't enough.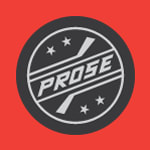 The Rangers have been incredibly patient with Igor thus far. They couldn't get him to come to North America until after the 2018-19 season. Keep in mind the Rangers drafted him way back in 2014. Their plan all along has been to have Shesterkin replace Lundqvist. Now their plan is a reality. The Rangers are hoping The Czar is a worthy replacement for The King.