Edmonton Oilers shouldn't trade for Oliver Ekman-Larsson
The Edmonton Oilers are reportedly interested in trading for Arizona Coyotes defenseman Oliver Ekman-Larsson, but they'd be wise to avoid him.
One of the biggest names in the latest NHL trade rumors is Arizona Coyotes team captain and defenseman Oliver Ekman-Larsson. The Coyotes are struggling financially and want to shake up their roster. Though OEL has a no-movement clause, it wouldn't be surprising if he's willing to waive it to go to a contender. Reportedly, the Edmonton Oilers have had talks with the Coyotes about him.
On the surface, it's confusing why the Oilers are interested in OEL. Edmonton has other needs they have to address, including their goaltending and finding an effective third-line center. Not to mention their annual desire to find better wings for Connor McDavid and Leon Draisaitl.
However, perhaps their interest is due to Oscar Klefbom's health. He's pretty banged up and is considering a surgery that would likely keep him sidelined for most of, if not all of, the 2020-21 season.
Should Klefbom miss significant time, it would leave the Oilers a tad bit shorthanded on the left side. Caleb Jones, Kris Russell, and Darnell Nurse would be their only NHL options on the left side and it would leave the Oilers with yet another hole to fill when they've already got a few holes to fill.
Why OEL Makes No Sense
On one hand, OEL would temporarily solve their left side of the blueline problem if Klefbom's out long-term. They'd need a veteran option they can rely on to play huge minutes and Ekman-Larsson could certainly do that.
But even then, the case could be made OEL doesn't make sense for the Oilers short-term, given his $8.25 million annual cap hit for the next seven years.
He doesn't make sense for them long-term either. There was a time Ekman-Larsson was a legitimate top-pairing defenseman. But this was back in 2015-16. Back then, OEL's 4.9 WAR (per Evolving Hockey) was the highest among all defensemen. He had a significant impact in all three zones and finished 7th in points despite playing for a very poor Coyotes team.
Since then, Ekman-Larsson has been declining. He has totaled 2.9 WAR in four seasons since then. OEL's impact at even strength has also significantly declined. Though he had a bit of a bounce back season in 2018-19, the fact remains that three of his last four seasons have been rather poor.
I think there's more to OEL's on the ice struggles than meets the eye. Maybe something beyond his control is affecting him. Perhaps a change in scenery would help reverse the trend. But I wouldn't be willing to trade a first-round pick and a young defenseman to find out. Because if the Oilers believe he can bounce back and they guess wrong, it's going to hurt them for a long time.
Now, if the Oilers could get the Coyotes to retain some salary, I think Ekman-Larsson would be more valuable. He's way more attractive with, say, a $6 million cap hit than he currently is. Most of OEL's value at this point comes on the power play. The Oilers already have an incredible power play. So why would they want to add to what's already their greatest strength, especially if it means they likely won't be able to address their weaknesses?
Honestly, the logic behind trading for Ekman-Larsson reminds me of the logic used back when the Edmonton Oilers traded Taylor Hall for Adam Larsson. They didn't care they overpaid. Nor did they care how they did it. All the Oilers cared about was they addressed their defense. If Edmonton could go back in time, they'd reverse the Hall for Larsson trade in a heart beat.
While I agree the Oilers should be kicking the tires on the defensemen on the trade market, there are cheaper options. Shayne Gostisbehere stands out, especially since he could likely be had for pretty cheap. The Oilers could probably trade him after next season anyway. Maybe they take a look at Michal Kempny and hope his knee injury in 2019 has fully healed?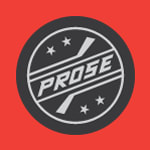 Regardless, Edmonton should probably not address Klefbom's potential surgery until they've solved some other problems. Otherwise, the Oilers could very well enter the 2020-21 season with the same weaknesses they have right now.