Why casual fans should care about the NHL Draft
Despite what many people might think, the NHL Draft is very important.
There are certain cliches in hockey every fan knows. "After we got the puck in deep, we got plenty of pucks to the net, and the goalie stood on his head". Classic cliche, rarely selfish, boasting teammates, and often opponents as well. How about "trust the process"? That applies to the NHL Draft.
Beginning in 2017 and peaking in 2019, the Philadelphia 76ers of the NBA brought the term into the sports media forefront. After a brutal rebuilding phase, it became more of a rallying cry for the organization's fans during the team's first deep playoff run in some time.
In the NHL, contemporary examples of "trusting the process" could be the Chicago Blackhawks or the Colorado Avalanche. In Colorado's case, they finished with a historically bad 48 points in the 2016-2017 season. When the puck dropped for the 2019-20 season, only eight players from that team were still on the Avalanche roster.
For Colorado, their process has not yet come to fruition. Most of the player turnover in Denver has been via trade and free agency. Yes, there are some draft picks banging on the door in the same way Cale Makar did, but we do not know how they will pan out.
As for Chicago, they were a big deal and could be back soon. The Blackhawks won the Stanley Cup three times between 2010 and 2015. Before that, they had not even won a division championship since 1993. How did the mediocrity end? By trusting the process.
Chicago's 2009-2010 championship, of course, was not strictly thanks to the NHL draft. No team is ever filled with purely its draft picks. But let us run down the most impactful draft picks that lead to those championship teams.
2002 2nd round, 54th overall Duncan Keith
2003 1st round, 14th overall Brent Seabrook
2003 2nd round, 52nd overall Corey Crawford
2003 8th round, 245th overall Dustin Byfuglien
2004 2nd round, 41st overall Bryan Bickell
2005 4th round, 108th overall Niklas Hjalmarsson
2006 1st round, 3rd overall Jonathan Toews
2007 1st round, 1st overall Patrick Kane
Those are only the most notable picks from those specific drafts. The Blackhawks had also acquired Patrick Sharp via trade in 2005 and Marian Hossa via free agency in 2009 to help round out a championship team.
Draft and Rookie impacts
Unless you are a fan of the New York Rangers, you might not even know who your favorite team drafts in the first round come October 6th. The NHL draft is not like the NFL draft. We will not see the quarterback who fell to the late 20s and makes every team regret it. Odds are very good none of your favorite team's draft picks will make it to the NHL in less than two seasons.
Only five players from the 2019 NHL entry draft played last season. Three of those were the top three choices in Jack Hughes of the New Jersey Devils, Kaapo Kakko of the New York Rangers, and Kirby Dach of the Chicago Blackhawks. None of those three 19-year-olds received a single vote for the Calder Memorial Trophy as the NHL's rookie of the year.
Two other 2019 draftees made an NHL appearance in 2019-2020. First, Winnipeg's Ville Heinola who was drafted 20th overall. The defenseman had five points in eight games for a team that needs blueline help. Secondly was Tobias Bjornfot for Los Angles. Also a defenseman, Bjornfot played in three games and tallied zero points for an L.A. team that is in rebuild mode.
Rewind to the Calder Memorial Trophy, the top three vote-getters were Makar, Quinn Hughes, and Dominik Kubalik. In chronological draft order, Kubalik was drafted in 2013 in the seventh round by L.A. He spent the next six years playing in the Ontario Hockey League, the Czech Extraliga, and the Swiss National League (NLA) before making his 2019 NHL debut with Chicago.
Both Hughes and Makar went a more traditional top prospect route. Makar was drafted fourth overall in 2017 and played two years of college hockey. Hughes was drafted seventh overall in 2018 and played one year of college hockey. All eight of the aforementioned 2019 draftees and Calder Memorial finalists were technically NHL rookies.
For most, it is a long road from the draft to NHL ice. Look back at the 2018 rookie draft, there still 14 first-round draft picks who have yet to make their NHL debuts and five that have played nine games or less. While four first-round picks from 2017 have yet to make their debuts and another six have yet to play more than nine NHL games.
This data is just a glance at team building. We are only looking at the top 31 prospects in all of the draft-eligible hockey players in the world, now the draft has only seven rounds.
There are plenty of examples of late draft success. Dominik Hasek was a10th round draft pick, he only went on to win six Vezina Trophies. It does take time though, Hasek was drafted in 1983 and did not make his NHL debut until 1990.
The 2020 NHL Draft
The issue of a playoff-caliber team being gifted the first overall pick in a year with a generational talent is a topic for another day. The Rangers have the first overall pick and most likely will draft Alexis Lafreniere out of the Quebec Major Junior Hockey League.
We do not know for sure if he will play in the 2020-21 season, but the odds are very good that he will. Each of the last ten first overall drafts picks debuted that next NHL season.
It is all a matter of what stage of the process an organization is in. The Vegas Golden Knights have had NHL success since they were created. Their first draft pick in organization history, however, has not been a part of that success.
Cody Glass was selected by Vegas sixth overall in 2017 and debuted in 2019 scoring 12 points in 39 games. Glass has yet to make a playoff appearance for Vegas. Vegas has never even been in a rebuilding phase and fans of other teams around the league are just waiting for Vegas fans to know what basement-dwelling feels like.
The Senators begin their 2020 draft with the third and fifth overall draft picks and are no doubt rebuilding. Their American Hockey League affiliate also had three of the top seven scorers in the AHL last season. With young talents like Brady Tkachuk and Thomas Chabot, the Senators are primed to be out of the basement in two seasons depending on prospect development.
What happens to an organization that has been a playoff team for a decade straight? In the case of the Pittsburgh Penguins, it has actually 14 straight years, and would you believe it that Sydney Crosby has been in the NHL for 15 years. Strange how that works.
But Pittsburgh has been in the "win now" window while Crosby and Evgeni Malkin are still playing. Going back to the 2013 NHL draft the Pens have had one first-round draft pick. Just one. It was Kasperi Kapanen who was just reacquired, at the cost of their 2020 first-round pick. That is a typical move, trade draft assets for current NHL players.
Over the years Pittsburgh has traded a first-round pick in the following deals:
Kasperi Kapanen in 2020 for 2020 1st round pick
Jason Zucker in 2020 for 2021 1st round pick
Vincent Dunn & Derick Brassard in 2018 for 2018 1st round pick
Ryan Reeves in 2017 for 2017 1st round pick
Phil Kessel in 2015 for 2016 conditional 1st round pick
David Perron in 2015 for 2015 1st round pick
Jerome Iginla in 2013 for 2013 1st round pick
Only Kapanen and Zucker are still currently with Pittsburgh. However, the Penguins, much like Chicago, have won the Stanley Cup three times during their franchise player (Crosby and Malkin) era. So these moves are no doubt worth it, and Pittsburgh continues its win now phase.
Where the trouble lies ahead is when the Crosby and Malkin era comes to an end, how long will it take to refill the craters of talent left behind without the pool of talent created by the draft. Pittsburgh has been fortunate with some later-round gems like second-round selections Teddy Blueger and Tristan Jarry and third-round selections Jake Guentzel and Matt Murray.
But in a what have you done for me lately realization, zero of Pittsburgh's draft picks in the past four years have played in a single NHL game. Again, this future pain is worth the Stanley Cup.
The casual fan can begin to see which organizations might have holes in the future. Tampa Bay for example looks to be established as a playoff contender for the next few years minimum. Remember though that Tampa traded J.T. Miller to Vancouver for a first-round pick to save money. Then traded their two 2020 first-round picks in trade deadline moves.
I repeat, the Stanley Cup makes it worth it. But would a finals loss have justified the loss of future talent? What even makes younger players so valuable? Earlier I mentioned entry-level contracts. An ELC is the typical rookie contract. There are particulars like if the contract can slide to the right if the player is still in junior hockey or other variables (like a nine-game trial).
But it is the money that makes the value of an ELC. The highest an ELC can pay annually is $925,00. So talented young players on an ELC contract can keep organizations from spending money on depth. This helps keep the core of a team together.
Back to the Tampa example, Anthony Cirelli, Carter Verhaeghe, Mikhail Sergachev, and Erik Cernak were all in the final year of their ELC during the 2019-2020 season. With Tampa currently looking at about $5 million in cap space, they will very obviously be painfully moving pieces they would rather not have to this offseason.
Three years for most rookies?
Yes, three years is a fairly common wait for most draft picks to make their debut. Remember the NHL's reigning rookie of the year, Makar, played two years of college hockey before his debut. Even if Makar made his NHL debut in a playoff game and scored a goal as well, the number four overall pick was not ready for the NHL on draft night.
Paying attention to which teams have what assets because it makes the trade deadline and playoff push much more interesting and involved. Remember Tampa's trades. They traded away two first-round picks and former 27th overall draft pick Nolan Foote at this season's trade deadline. Foote and one of those 2020 first-rounders went to New Jersey. The Devils now have three first-round picks in 2020.
Another deadline move that made a huge playoff impact was Jean-Gabriel Pageau. The Ottawa Senators acquired a first-round pick from the New York Islanders for Pageau, and that made Ottawa the second team with three first-round picks come the draft. The trade deadline vultures picking at the dead and dying teams can create huge shifts in asset quantity.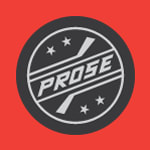 Last year, the average most fans were dismissive of any kind of Ottawa or New Jersey threat. Their records made them very deserving of that. But all the while they were both doing large amounts of reloading. The draft will be just another culminating moment for them and any other reloading teams.