2020 NHL Draft: Complete first round order of picks
With the 2020 NHL Draft coming up on Tuesday, here's an updated order of the picks in the first round!
The 2020 NHL Draft is nearly here. It will be held virtually on Oct. 6 and 7. The first round of the draft will be held on Tuesday, Oct. 6. On Wednesday, the remaining six rounds of the draft will take place.
Here's an updated order of the first round picks, since it's been a while since we've looked at them. This list is current as of October 2 at 1:41 p.m. EST.
First Round Order Of The 2020 NHL Draft
1. New York Rangers
2. Los Angeles Kings
3. Ottawa Senators (via San Jose Sharks)
4. Detroit Red Wings
5. Ottawa Senators
6. Anaheim Ducks
7. New Jersey Devils
8. Buffalo Sabres
9. Minnesota Wild
10. Winnipeg Jets
11. Nashville Predators
12. Florida Panthers
13. Carolina Hurricanes (via Toronto Maple Leafs)
14. Edmonton Oilers
15. Toronto Maple Leafs (via Pittsburgh Penguins)
16. Montreal Canadiens
17. Chicago Blackhawks
18. New Jersey Devils (via Arizona Coyotes)
19. Calgary Flames
20. New Jersey Devils (via Tampa Bay Lightning via Vancouver Canucks)
21. Columbus Blue Jackets
22. New York Rangers (from Carolina Hurricanes)
23. Philadelphia Flyers
24. Washington Capitals
25. Colorado Avalanche
26. St. Louis Blues
27. Anaheim Ducks (via Boston Bruins)
28. Ottawa Senators (via New York Islanders)
29. Vegas Golden Knights
30. Dallas Stars
31. San Jose Sharks (via Tampa Bay Lightning)
The Senators and Devils are tied for the most first round picks, with three a piece. Tampa doesn't have a first-round pick because they traded their own to the Sharks for Barclay Goordow and Vancouver's (which they got for J.T. Miller) for Blake Coleman of the Devils. New Jersey got Arizona's first round pick in the Taylor Hall trade. They have their own first rounder as well.
Boston traded theirs in a deadline deal that sent David Backes to the Anaheim Ducks. San Jose traded their own first round pick to the Senators in the Erik Karlsson deal. That pick is the third overall pick.
The Toronto Maple Leafs traded their own first round pick to the Hurricanes along with Patrick Marleau in a cap dump. However, they got one back by trading Kasperi Kapanen to the Pittsburgh Penguins.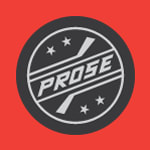 Ottawa got their third first round pick from the New York Islanders in the Jean-Gabriel Pageau trade. There should be some movement during the NHL Draft. We'll be sure to keep you updated. Give us a follow on Twitter at @Puck_Prose for updated analysis and news!