Toronto Maple Leafs: Frederik Andersen and the Goalie Gambit
Regardless of what they do this offseason, the Toronto Maple Leafs have invested big money in their big talent, and will be in a cap crunch for the foreseeable future. But what if there was a way around it?
If there's one thing that all Toronto Maple Leafs fans can agree on, it's the Frederik Andersen deal. In 2016, when the Ducks had a surplus of starting goaltenders, then-general manager Lou Lamoriello managed to snag him in exchange for two ultimately underwhelming picks.
Over his reign, Leafs fans came to the brutal realization that Lamoriello was, unfortunately, not perfect. He wasn't very perfect at all. Sometimes, he liked signing old Sharks to $18 million contracts, bleeding into his successor's record. Other times, he would sign untested KHL defensemen to long extensions.
True starting goalies are hard to come by. At any given time, there may only be 10-15 in the league. For a decent price, the Leafs secured their man between the pipes for the next half decade.
For a cap hit of $5 million over these five years, this deal looks better and better in retrospect. Even with Andersen's worst season now behind him, there is no denying that he gave Toronto at least three years of good goaltending.
Now, though, Andersen is nearing the end of his contract. He's done his job and he's done it well. That being said, starting goalies are in short supply. They're in shorter supply than first line caliber forwards. Everyone wants one, but their contracts can be scary. Just ask the Panthers or Canadiens. There is good reason not to invest hefty capital in your netminder.
With the inevitably of losing Andersen next season looming, a two-pronged case for trading Andersen can be made. There's obviously the traditional "Trade the guy who's gonna ditch you at the end of the year," but there's also a more interesting argument that no one makes. What is the actual value of a goalie?
The Goalie Gambit
To take part in the goalie gambit, there are a few things you have to accept. The first is that goalies consistently have some of the best, and worst contracts in the league. To sign a goalie, no matter how much you pay, is to play a terrible game of roulette where your season is on the line.
If your goalie decides to do some ECHL roleplay, then you're just done. It doesn't matter how much talent you have, because the difference between a sub .900% save percentage, and league average is enormous.
A good case study can be find in Raleigh, where the Carolina Hurricanes have been suffering for years. It may not seem obvious, but looking at just about any metric, the Canes have been one of the best teams in the league over these past few years. Their possession metrics have been dominant. Their expected goals have been dominant. With the emergence of Andrei Svechnikov, their shooting is finally acceptable.
It hasn't mattered. With the ballad of Scott Darling, and consistent inconsistency from Petr Mrazek, they're getting spanked in the playoffs year after year, regardless of the talented group they've finally put together. The Hurricanes have attempted the goalie gambit, and it just hasn't worked for them thus far.
But what is this goalie gambit we keep yapping about? Well, to begin with, it's important to go into how good general managers tend to build teams. It starts with the idea of stars and scrubs. You need great players to build your team around, and they must be kept an any cost.
Andersen and the Goalie Gambit
On the extreme end, the strategy that Kyle Dubas has subscribed to, involves pouring as much money into the core as possible, while neglecting anyone that isn't traditional "Big talent." For the Leafs, this means spending $40 million on their big 4, and if they go for Alex Pietrangelo or Dougie Hamilton next year, $50 million on their big 5. While people like to go a bit over the top about how much capacity this really has to destroy the team's depth, it definitely becomes less of a priority.
The goalie gambit is an extreme version of this, where a GM might notice a certain trend. Cheap, league-average goaltenders consist of some of the best contracts in the league. The best example of that this season, have been the Vancouver Canucks.
Along with what is the best young team in the league, the Canucks paid their Markstrom-Demko tandem less than $5 million in total for perfectly acceptable goaltending. Were either of them elite? No, but they didn't need to be. Together, they were above average, and they stopped more goals than they were paid to.
In the NHL, there are very few opportunities for this kind of value. There are ELC's, where future (or already) superstars are making less than a million dollars, and on rare occasions, you can somehow get your David Pastrnak's on some of the most ridiculous contracts in all of sports.
The difference with goalies, is that individually, they have a far greater potential to influence a team's season than any other one player. The best player in the world is not gonna be playing more than 25-30 minutes a night, and even that's extreme.
A goalie, by himself, is half of what you need to win. If he stops almost every shot he faces, you win more often than not, even with an ordinary, untalented team. This is why, for that month every year where Carey Price looks good again, everyone has a massive freak out.
What if, somehow, a team got incredibly lucky and they had two average goalies on minimum salary. This year, that literally just meant .906%. What if you spent $2 million, and got average goaltending out of it?
If you spent up to the salary cap, that would mean $79.5 million to spend on the other half of your team. A successful run of the goalie gambit, would feature some of the most efficient contracts in the league, with almost all of your money left to buy big talent.
This is where the Leafs come in. This is a team, probably more than any other, that has committed to their core. They have decided that keeping their best players is more important than anything else.
To keep their big talent together, and to take a run at Alex Pietrangelo, requires a ton of cap space, and a ton of sacrifice. For most people, this means trading Andreas Johnsson, and one of Alex Kerfoot or, heaven forbid, Morgan Rielly.
The radical idea of the day is, instead, just don't spend big on goalies. As Andersen has shown this season, it just doesn't work some of the time. And when it doesn't work, you're allocating a $5 million slot to the player that is actively killing your team.
This isn't to say that Andersen is bad. At his best, he is an NHL starter. He has shown that, and until this season, he has shown it fairly consistently. But signing any goalie to any big contract is and always be a massive risk.
Instead, when you can give someone like Jack Campbell $2 million instead, hot take, the risk is a lot lower. If he's bad, well you're still in trouble, but at least he's only making $2 million, and you can spend the rest elsewhere. If he's good, then congratulations, you just got starter-caliber goaltending for the price of a depth forward.
The truth is, no matter how you allocate your salary, there is some element of risk. And, if it's your goaltender who decides to underperform, you're losing a bunch of money that you could be spending on, in the Leafs' case, Pietro.
Now, where does this magical tandem goaltender come for Toronto? Well, after Jack Campbell, no one knows. Kaskisuo doesn't look much more than a career AHLer, and Joseph Woll is still a bit of a mystery. Henrik Lundqvist for cheap? Probably not. Cam Talbot? 35 year old Corey Crawford? Someone from the KHL maybe?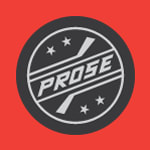 Look, it won't be easy, but if the Leafs want to commit $50 million to 5 players, the goalie gambit is one of the ways to do it. And, without the risk of a terrible contract in any given year, the argument can be made that it's a lot less risky than committing to a Bobrovsky or a Price or even an Andersen.