Columbus Blue Jackets sign Max Domi to two-year extension
After trading for Max Domi, the Columbus Blue Jackets quickly signed the RFA center to a two-year extension with a $5.3 million AAV.
The Columbus Blue Jackets headed into this offseason needing to address their offense. They have been quite active in the trade market as they looked for a perfect fit. On Tuesday Oct. 6, they found one in Max Domi.
Columbus traded pending RFA forward Josh Anderson to the Montreal Canadiens for the RFA center, plus a third-round pick. It shouldn't be surprising the Blue Jackets wanted to get Domi signed to a deal ASAP.
On Wednesday, the deal got done. According to the team, the deal is for two years and is worth $10.6 million. It has an average annual value (AAV or cap hit) of $5.3 million. Additionally, Domi will make $4.6 million in the 2020-21 season and $6 million during the 2021-22 season. After the 2021-22 season, Domi is scheduled to become an unrestricted free agent.
Domi is expected to be the Blue Jackets second-line center, behind Pierre-Luc Dubois. Dubois is also a restricted free agent and Columbus will most likely try to get him done next. The Blue Jackets also have to re-sign RFAs Gabriel Carlsson and Vladislav Gavrikov.
After signing Domi, the Blue Jackets have 23 players signed. And after accounting for the players they'll likely send down to the minors, they'll have about $3.3 million of cap space. This means the Blue Jackets aren't done making moves this offseason.
One move they could make is buying out Alexander Wennberg. Buying him out would save the Blue Jackets quite a bit of money. Here are the cap savings each year, per Cap Friendly.
Savings
2020-21: $4,458,333
2021-22: $4,458,333
2022-23: $4,458,333
2023-24: -$891,667
2024-25: -$891,667
2025-26: -$891,667
While it would cost them a little bit from 2023-24 through 2025-26, the cap savings in the first three years are massive. It would leave them with over $7.7 million of cap space, though they'd need to add someone to replace Wennberg. That's a far more feasible amount to re-sign their RFAs.
The Blue Jackets could also trade one of their goalies, most likely Joonas Korpisalo. They've been quite open to trading him and even in a loaded goaltending market, he should draw a bit of interest. He has a $2.8 million cap hit. Korpisalo has a $2.2 million salary for the 2020-21 season and a $3.4 million cap hit for the 2021-22 season. After his current deal, Korpisalo will be an unrestricted free agent.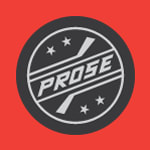 Re-signing Domi was obviously a top priority for the Columbus Blue Jackets. Why trade for someone if you're not going to sign them to a contract immediately? But now the Blue Jackets have to make sure they can take care of their own players, as well as leave enough room to potentially make some more upgrades.