Edmonton Oilers sign Jesse Puljujarvi to two-year extension
He's back! Jesse Puljujarvi has signed a two-year deal with the Edmonton Oilers.
The lengthy dispute between the Edmonton Oilers and Jesse Puljujarvi has finally come to an end. After spending the 2019-20 season in Europe with Kärpät of Liiga, Finland's top professional league, Puljujarvi will be coming back to North America.
On Wednesday, the team announced Puljujarvi has signed a two-year extension with the club. He was originally drafted by the Oilers with the fourth overall pick of the 2016 NHL Draft. Puljujarvi was jerked around a bit by Edmonton in his first three years before leaving for Europe. According to Elliotte Friedman, the AAV for the deal is $1.175 million.
John Shannon has the details on his salary.
In Europe, Puljujarvi was able to find the confidence he lacked in North America. Last season, he put up 53 points, which was tied for fourth in the league, in 56 games with Kärpät.
Puljujarvi was understandably not very trusting of the Oilers previous front office regime, but apparently the new one has won him over.
$1.175 million seems very reasonable for both sides. Puljujarvi has proven himself to be a very productive player in Europe and the Oilers needed to convince him that they really wanted him.
The Oilers will be counting on him to help solve their current issue of a lack of wing depth. After not tendering a qualifying offer to Andreas Anthanasiou, unless they re-sign Tyler Ennis or Riley Sheahan, they have just 13 forwards signed for next season.
Puljujarvi should have an opportunity to get some consistent minutes. They likely won't be in the top-six, mind you, but never rule anything out.
Hopefully, he'll be able to earn consistent minutes. This was a problem during his first tenure with the Oilers. He was jerked around the lineup, sat in the press box a bit too often, and because of that, he lost a lot of his confidence.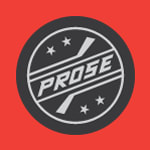 After signing Puljujarvi, the Oilers have $8,766,182 of projected cap space, according to Cap Friendly. What do you think of this signing? Let us known in the comments!