Vegas Golden Knights select Brendan Brisson in first round
The native from Manhattan Beach, California was selected 29th overall in the first round.
On Tuesday night at the NHL Draft, the Vegas Golden Knights made their first selection with the 29th pick taking Brendan Brisson of the Chicago Steel in the USHL. This past season he played 45 games for the Steel scoring 59 points (24 goals, 35 assists).
He is scheduled to spend the next season playing at the University of Michigan for the Wolverines. Brisson is 18 years old coming in at six foot and 185 pounds and plays on the left wing.
Brisson was awarded the USHL Rookie of the Year and also was named to the USHL All Rookie Team and the USHL First All-Star Team.
He also played for the USA at the under 19 level and led his team in points with 5 goals and 7 assists. If the name reminds you of somebody he is the son of the legendary hockey agent Pat Brisson who represents many different NHL players like Patrick Kane and P.K. Subban.
This is a great young kid who has a lot of scoring ability and could be a future top goal-scorer for the Vegas Golden Knights who are known as a high powered offensive team.
The second round of the Draft goes on Wednesday where they will rounds 2-7. The Vegas Golden Knights management team made the selection from the Command Center at Rock Creek Cattle Company in Deer Lake, Montana.
Free agency begins on Friday and the Knights will have to focus on their UFA's and RFA's and the rumours have already begun. After resigning Robin Lehner to a five year deal last week, word is Nate Schmidt could be on the move.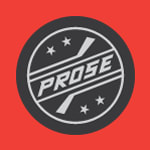 After Alex Pietrangelo decided to test free agency Vegas might be looking at the defensemen. The Knights are coming off a Conference Final loss to the Dallas Stars last month.