NHL free agency: Columbus Blue Jackets interested in Taylor Hall
According to the latest rumors, the Columbus Blue Jackets are interested in making a run at Taylor Hall in NHL free agency this offseason.
Recently, the Columbus Blue Jackets cleared quite a bit of cap space after signing Max Domi. They bought out Alexander Wennberg and traded defenseman Markus Nutivaara. People have wondered why they're clearing all that cap space. It might be because the Blue Jackets are interested in pursuing Taylor Hall in NHL free agency, if you believe the latest rumors.
The Blue Jackets need a left wing who can score. And even though they have to sign RFA center Pierre-Luc Dubois, they have shown interest in Hall.
Columbus was one of the worst scoring teams in the NHL last season, so adding an offensive talent like Hall would help. Even though Hall isn't much of a goal scorer, he's one of the best playmakers in the NHL and could help make his teammates better.
The Blue Jackets have a huge hole there left by the departure of Artemi Panarin to the New York Rangers last summer. It's very hard to replace someone as gifted as Panarin, but Hall could certainly help them fill that hole.
In order to add Hall, the Blue Jackets would have to do some cap maneuvering. Conservatively, re-signing Dubois and Vladislav Gavrikov should cost them roughly $8 million. Hall's going to require quite a financial commitment and the Blue Jackets might have to overpay a little bit to get him to come to Columbus instead of, say, his home team Flames or the Colorado Avalanche.
Apparently, they've gotten some interest from other teams in Brandon Dubinsky, who will likely be an LTIR player for next season. He has a $5.85 million cap hit, but his salary is also $5.85 million, so trading him might be a bit difficult.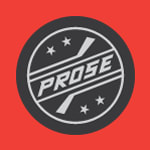 The Blue Jackets are clearly not done after trading for and signing Max Domi. But to do anything else, they're going to have to make more moves. That said, it's quite telling they're interested in Hall. This shows they're willing to make those moves.