NHL Trade Grade: New Jersey Devils acquire Ryan Murray
The New Jersey Devils have traded a 2021 fifth-round pick for Columbus Blue Jackets defenseman Ryan Murray.
The Columbus Blue Jackets have been clearing quite a bit of cap space recently. They cleared a lot more by trading defenseman Ryan Murray to the New Jersey Devils for a 2021 fifth-round pick. This is a bit of a shocking trade, as Murray, when healthy (which is admittedly rarer than one would like), is a great defensive defenseman.
This happened just before the start of free agency too. The Devils got themselves a legitimate top-four defenseman and maybe even top pairing if he's healthy (which, again, is a rarity). Talk about weaponizing your cap space.
The Devils got the fifth-round pick they gave up in the trade from the Buffalo Sabres in the Wayne Simmonds trade. That's some fancy work from general manager Tom Fitzgerald.
Anyway, let's take a look at this trade from both sides and grade how they did.
COLUMBUS BLUE JACKETS
On paper, this is a horrendous trade for the Blue Jackets. They just traded one of their best defenseman (when healthy) for a freaking fifth-round pick. Sure, Murray has trouble staying healthy, but that doesn't change the fact that he's very effective when he's on the ice.
While Murray brings very little to the table on offense, he consistently shuts down scoring chances against. That's quite valuable. Murray has one year left on his current contract with a $4.6 million cap hit.
This makes me wonder what the Blue Jackets have up their sleeve. They've cleared well over $10 million of cap space today and have over $14 million of cap space available. What the heck is that cap space for? Obviously, a decent portion of it will be going towards Pierre-Luc Dubois' next contract. But what else is going on? Something else has to be up.
Grade: INCOMPLETE. This sounds like a cop-out, but I want to see what the Blue Jackets do with their cap space before grading their end of this trade. Because if it helps them net someone like Taylor Hall, then sure, it's an A. If they do nothing meaningful with it… obviously, that's not an A.
NEW JERSEY DEVILS
I love this trade for the Devils. It makes them a better team for next season and it might give them an upper hand in negotiating a new contract with him. He's immediately their best defenseman on the left side and will likely join Damon Severson on their top pairing.
Getting him for a fifth-round pick is flat out robbery. Think about this – Murray went for the same price as Erik Gudbranson. As handsome as Gudbranson is, he's not a very good defenseman. He went for the same price as Joel Edmundson's negotiating rights. Murray's a steal at just a fifth-round pick.
This isn't the kind of move that is going to push the Devils into playoff contention, but it's a very smart move. More moves like this could lead to the playoffs for the Devils. It would require many more moves, but you get my point.
Even if things go south, I'm willing to bet if he's healthy at the trade deadline, the Devils could get a much better return for him than a fifth-round pick, especially if they're willing to retain salary. And if they can't trade him? Well, they only gave up a fifth-round pick, so who cares?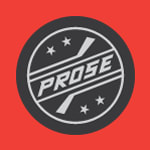 Grade: A+. High-reward, very low (if any) risk. Devils should be doing more moves like this.