NHL Free Agency: Toronto Maple Leafs sign T.J. Brodie
The Toronto Maple Leafs have announced they've signed defenseman T.J. Brodie to a four-year deal worth $5 million annually in NHL free agency.
The first big puzzle piece of free agency fell into place Friday evening. Former Calgary Flames defenseman T.J Brodie signed a four-year contract with the Toronto Maple Leafs. The contract is valued at $5 million average annual value for a total of $20 million.
Brodie was not among the most well-known names in the free agency pool. The perennial 30 point scorer was however one of the top defenders available after the still unsigned Alex Pietrangelo. Pietrangelo is in the top tier of free agents along with winger Taylor Hall.
So why is Brodie such an impactful signing on the free agency landscape? It means that the Maple Leafs will not be signing Pietrangelo as had been rumored for some time now. For Maple Leaf fans, perhaps a disappointment after all of the rumors.
What needs to be kept in mind is that even with signing the more affordable Brodie, Toronto is now projected to be about the salary cap. The Leafs will be moving around more pieces on the board.
Also, Brodie has reportedly been given some type of no-move-clause (NMC) as a part of his deal. That is surprising and very relevant because we are a season away from the Seattle Kraken expansion draft.
Toronto will potentially have to protect Brodie as well as their core of skaters that will no doubt be protected names like Auston Matthews and Mitch Marner. Along with those skaters that also have an NMC built into their current deals like John Tavares and Jake Muzzin.
It will be an adventure watching Toronto maneuver the rest of this offseason as well as the next. On the ice and what we know to be true for the Leafs is that Brodie will most likely drop right into a top-four defenseman role. He should most definitely improve Toronto's defensive performance.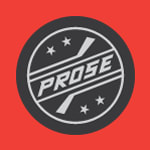 Brodie has a career Corsi for percentage(CF%) of 50.9% and an elite season in 2018-2019 where his CF% was 56.0%. In his ten years in Calgary, Brodie scored 30 or more points six times. Two of those years were over 40 points. Despite Toronto's potential salary cap issues, they did improve their blueline today.