NHL free agency: Washington Capitals to sign Henrik Lundqvist
The Washington Capitals have signed goaltender Henrik Lundqvist to a one-year deal.
Ever since the New York Rangers bought out Henrik Lundqvist, he has been linked to the Washington Capitals. Quickly after NHL Free Agency officially started, the two sides agreed to a one-year deal.
According to Bob McKenzie, the deal is for one year and is worth $1.5 million. Lundqvist was due to make $4.5 million before being bought out. Since the Rangers are paying him $3 million due to the buyout, now Lundqvist is making the same he would have made anyway.
Lundqvist will be expected to serve as the Capitals' backup goalie behind young goaltender Ilya Samsonov. It will be odd to see the greatest goaltender in Rangers history in a Capitals sweater, but such is sports.
Last season, Lundqvist posted a .905% save percentage, the lowest mark in his career. However, it's worth pointing out the Rangers were terrible defensively last season and certainly didn't make his job easy. The Capitals are hoping a change in scenery will help the future Hall of Fame goaltender provide surplus value. And at $1.5 million, it won't be hard for him to do that.
Henrik has been one of the most consistently great goaltenders in the NHL over the past decade. Even at 38 years old, he's an above average goaltender if you look at GSAx (goals saved above expected).
No word yet on which number Lundqvist will wear, as his number 30 is currently taken by Samsonov. Maybe he gives Samsonov a present to get him to give up his favorite number. Perhaps Lundqvist will just switch to 35, which he has worn for Team Sweden internationally. It'll be interesting to see what he'll wear.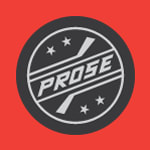 Lundqvist will bring a certain aura of confidence to the Capitals as well. He'll be a great mentor for Samsonov and a great person in the Capitals' veteran locker room. Lundqvist is joining a team that has a great chance of winning the Stanley Cup. The goalie market's first domino has fallen. Which one will be the next to fall?