Vancouver Canucks: Trading for Ekman-Larsson is a recipe for disaster
The Vancouver Canucks shouldn't trade for Oliver Ekman-Larsson
What a whirlwind it has been for the Arizona Coyotes over the last year. They're struggling again and they want to trade team captain Oliver Ekman-Larsson. The rumours going around are that both the Boston Bruins and Vancouver Canucks are interested.
It was also reported that the Edmonton Oilers had inquired as well, but Ekman-Larsson, who has a no movement clause, told the Coyotes brass he does not want to go to Edmonton.
The 29-year-old has been the teams best defenseman for quite some time now, and has been considered by many over the years to be one of the most underrated players in the NHL. However, his play has seemingly dropped off the past few seasons, as the once back to back 20 goal scorer was only able to put up nine goals and 30 points in 2019-20.
Those are still decent totals for a defenseman, but given his enormous contract that still has seven-years remaining at $8.25 million per season, decent isn't good enough. To be fair, playing for the Coyotes has likely made it tough for him to bring his best every game, as the team has been quite bad for the majority of his career.
In his first full season with the team, they advanced all the way to the Eastern Conference Finals, but then went on to miss the playoffs for seven straight seasons, and as mentioned above, likely would have missed again this year if not for COVID-19.
Both the Bruins and Canucks are good teams, which would likely elevate Ekman-Larsson's play and have him be worth the money he is earning. However, he will be 36 years old by the time his contract is up. Considering how many players tend to drop off significantly in their 30s, this deal could be a disaster in the final few seasons.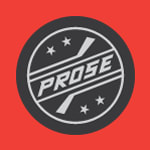 Given that both of these teams are near the salary maximum, along with the fact that the Canucks will have to soon enough sign both Quinn Hughes and Elias Pettersson, trading for Ekman-Larsson does not make sense, and would likely hurt any team who were to make a deal for him in the long run.