Edmonton Oilers: Re-signing Mike Smith makes no sense
After several promising signings in free agency, the Edmonton Oilers dropped the ball by re-signing Mike Smith.
The Edmonton Oilers had several holes to fill in their lineup entering the 2020 offseason. General Manager Ken Holland had his work cut out for him, as he needed to improve the Oilers wing depth, find a third-line center, find at least one defenseman, and find a backup goaltender.
Holland deserves credit for his first few signings, especially Tyson Barrie, who should help improve their defense. However, he dropped the ball completely when he waited too long to find an upgrade in net and had to bring back last year's incumbent backup goalie Mike Smith.
After a promising start to the offseason, Holland killed the Oilers momentum by not upgrading in net. He'll be banking on a defense that likely won't have Oscar Klefbom to be better than they were last season. That's not a very wise bet to make.
Mike Smith Isn't The Solution
Last season, Smith posted a .900% save percentage at 5v5, which was the third-worst mark in the NHL. His numbers at even strength (56th out of 66 goalies) weren't much better. While Smith's .918% save percentage while shorthanded was the best in the NHL, shorthanded save percentage tends to vary quite heavily from year to year.
For example, during the 2018-19 season, Smith was the fourth-worst goalie in the NHL while shorthanded. He ranked 18th in 2017-18. This proves how weird shorthanded save percentage is and why five-on-five save percentage is far more meaningful.
The Oilers are betting on Smith improving his 5v5 numbers from last season. It's worth noting as recently as the 2017-18 season, he was above average at 5v5. The Oilers would happily sign up for that, I think. But goalies tend not to bounce back after the age of 25 and Smith is 37.
Is it plausible Smith rebounds to his respectable numbers in 2016-17 and 2017-18? Absolutely. But that's a dangerous bet for the Oilers to make, especially when there were so many goalies available.
Better Options
The reason the Oilers had to bring back Smith is because Holland and the front office misread the goalie market. In a loaded market, there were a lot of options. Clearly, the Oilers were banking on it not moving too quickly. But it moved very fast. If free agency is musical chairs, the Oilers were the last chair and Smith was the last guy standing.
While it's true other goalies sound for more than Smith, you tend to get what you pay for. Even among the other options who are still available (as of 10/10/2020), why not give Aaron Dell a shot? He has a more recent track record of success than Smith. They could have also explored trade options.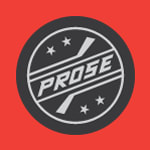 The Oilers have quietly had a solid offseason so far. But re-signing Smith certainly puts a damper on things. If the Oilers realize Koskinen is their starter, that's fine. Give him starts. This would leave about 20 starts for Smith. But that's probably not going to happen.