Florida Panthers: Breaking down their free agent signings
Florida Panthers general manager Bill Zito is getting to work at putting a roster for the 2020-21 season early.
It's no secret that the Florida Panthers had quite a few roster spots open for the 2020-21 season. Coming into free agency, general manager Bill Zito needed to fill out the defense and the bottom six forward groups. He accomplished that on just the first day.
While big name guys like Mike Hoffman and Evgeny Dadonov are still on the bubble of getting resigned, Zito was able to stock up on organizational depth. His first move of the day was signing rugged defenseman Radko Gudas to a three-year contract. According to multiple reports, the contract has a $2.5 million AAV.
This is a great signing for the Florida Panthers. The deal isn't too expensive and what Gudas brings to the team makes this a bargain. Gudas was one of the best defensive-defenseman on the market. He is tenacious, hard-checking and at time intimidating. The Panthers are getting a lot here with Gudas, as he joins a deep core of defenseman.
He joins the likes of Aaron Ekblad, Keith Yandle, Anton Stralman and Reilly Stillman. Zito is doing a slight retool of the defense after acquiring Markus Nutivaara from Columbus, yesterday. With most of the offense coming through Ekblad and Yandle, the defense is going to come from Especially Gudas and Stralman. You can expect Gudas to play on the third defensive pairing.
The Panthers might lose youngster MacKenzie Weegar to restricted free agency as time goes on. So this is a good backup option. If the team doesn't lose Weegar, than he could potentially play with Gudas on that third pair.
Whatever the case may be, Gudas is going to improve the defense for the Panthers drastically. The team ranked 26th in goals against last season. There is no doubt that if Gudas is playing a shutdown role for the team, the defense will elevate enough to help Sergei Bobrovsky make stops.
Gudas last played for the Washington Capitals. Across his NHL career, he has played for three different teams, appearing in 479 career games. He has scored 26 goals and 94 assists for a total of 120 points. He has also accumulated 619 penalty minutes.
The Panthers have also nabbed four other free agents. The first was forward Carter Verhaeghe. Verhaeghe is now 25 and is coming off an Stanley Cup title run with the Tampa Bay Lightning. Last season, the native of Toronto played in 52 regular-season games, amassing nine goals and four assists for a total of 13 points. He also appeared in 8 Stanley Cup playoff games, getting two assists.
Verhaeghe is brought in to add some secondary scoring, something the Panthers didn't have too much last year. According to multiple sources, it is a two-year term. It seems to be that each year has an annual value of $1 million.
Before coming to the NHL, Verhaeghe played a couple years in Tampa's farm system with the Syracuse Crunch. He was a high-scoring forward in two years with them, tallying 48 and 82 points respectively. Verhaeghe has some potential to be a really good scoring forward in this league. This deal is a low-risk, high reward type of signing.
The second of the four signed players is Ryan Lomberg. This is more of a depth signing. Expect to not see Lomberg a whole lot in a Panthers uniform. Zito signed him at 4:00 PM eastern time to a two year contract.
According to CapFriendly.com, each year is backed by a $725,000 cap hit. Lomberg has only played in 11 NHL games with the Calgary Flames, registering only one assist. He also racked up 32 PIM. He's gonna stay with the Charlotte Checkers of the AHL for most of next season. Expect him to only play for the NHL team when someone gets injured.
The third of the extra four free agents is an important one. Alexander Wennberg decided to come to Sunrise on a one-year contract worth $2.25 million. Wennberg is one of the two players that Zito has brought with him from Columbus. The other player was defenseman Markus Nutivaara.
Wennberg plays the center position. It has been a challenge to put some depth behind Aleksander Barkov but this is a good choice. Wennberg has been inconsistent with his point totals from year to year but he has proven to be a good scoring center. Secondary scoring is needed on this roster, as Jonathan Huberdeau and Aleksander Barkov do most of the scoring.
Wennberg is also a speedster. He is currently 26 years old and played in 57 regular season games. He scored 5 goals and 17 assists for a total of 22 points. Overall, he has played in 415 games and has recorded 201 points, He was originally a first-round pick in 2013.
The final free agent the Panthers signed was Vinnie Hinostroza. He agreed to a one-year deal worth $1 million. Hinostroza is another signing that is going to fill out the bottom six. He could play either center or on the right wing.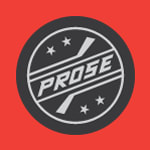 Vinnie is capable of bringing a two-way game to the team. He can contribute offensively while also become stout defensively. Hinostroza can play physical at times and he doesn't give the puck away too much. He last played for the Arizona Coyotes in where he had two decent seasons playing bottom six minutes. He actually had his career high in points with 39 in Coyotes colors a couple of years ago. So far, he has 34 goals and 66 assists for 100 career points.