Florida Panthers trade for defenseman Markus Nutivaara
The Florida Panthers have added Marks Nutivaara to their roster after trading for the former Columbus Blue Jackets defenseman.
On October 8, Florida Panthers General Manager Bill Zito struck a deal to bolster the defense. He made a trade with his former team, which saw minor-league forward Cliff Pu head to Columbus for defenseman Markus Nutivaara.
It's obvious that the Blue jackets are making this deal to create more cap space to go big in free agency. Markus Nutivaara is nothing more than a depth defenseman or a third pairing defenseman but this is exactly that the Panthers need.
The defense has been the teams' ultimate Achilles heel in recent years. There is no doubt the Panthers GM Bill Zito is trying to fix that problem to the best of his abilities. Nutivaara was originally drafted in the 7th round of the 2015 NHL Draft. He is currently 26 years old.
According to Sportrac.com, Markus is on a contract that has two years remaining. Each year is worth $2.7 million. He will become a UFA after the 2022-23 season. Both Nutivaara and Bill Zito know each other well from their Blue Jackets days.
The defenseman is a native of Finland and appeared in 39 regular season games this past year for the Blue Jackets. During that stretch, he recorded three goals and six assists for a total of nine points.
Throughout his career, he has played in 244 career regular season games and he has totaled 17 goals and 43 assists for 60 total points. In addition to those 244 games, he has appeared in 12 playoff games, posting a goal and an assist.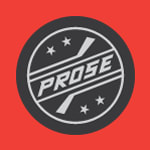 Cliff Pu on the other hand is just an AHL forward. He was a decent player with the London Knights and Kingston Frontenacs in the OHL. However after being drafted by Buffalo in 2016 he hasn't developed into an NHL forward. The Panthers acquired him in a deal with Carolina for future considerations. He still has yet to gain 10 points in an AHL or ECHL season.