Thomas Greiss inks two year deal with Detroit Red Wings
Thomas Greiss should help the Detroit Red Wings grow as a franchise.
For a team that finished this past season dead last in the NHL by 23 points, the Detroit Red Wings practically needed to upgrade at every position to even have a chance at playing competitive hockey next season.
After it was announced back in June by team general manager Steve Yzerman that they were officially moving on from their franchise netminder Jimmy Howard, whose play gave them no other choice, they were in need of bringing in another netminder to pair up with Jonathan Bernier.
Despite the lackluster team in front of him, Bernier had a solid year, posting a 2.95 GAA with a .907% save percentage. With the goalie market flourishing to begin free agency, we have already seen big names like Braden Holtby and Jacob Markstrom find new homes.
Today the Red Wings went out and got their goaltender, signing 34-year old veteran Thomas Greiss to a two-year deal, worth $3.6 million annually.
Despite having an abysmal second half for the New York Islanders this season (.861 SV%, 3.50 GAA, 7 GP), Greiss has been as consistent as they come when referring to the "backup goalie" role.
While this season he played himself into that, he has been more of a 1B during his time on the island. Many people forget the importance of his play earlier in the 2018-19 season when Robin Lehner went winless from Nov. 8th to Dec. 12th, as the Islanders remained at the top of the Metropolitan Division.
That season ended with this goalie tandem taking home the Jennings Trophy for the best tandem in the NHL.
Over the last five years in the NHL with the Islanders, Greiss has played to a 2.70 GAA with a save percentage of .915%. He made 173 starts, averaging 34.6 starts a season. His ability to stay healthy, but also keep his game consistent, which is hard when you do not suit up every day, earned him a slight raise. His last contract was worth $3.3 million over three years.
Detroit is nowhere close to competing for a playoff spot just yet, but Greiss has been known to bail out his team during the regular season as well as in big moments during the postseason which could truly help this Red Wings team out as they try to grow.
In 17 postseason games, the german netminder owns a 2.43 GAA and a rather nice .923 SV%.
He played a large part to the Islanders advancing to the second round back in 2016, and when his counterpart Semyon Varlamov was shaky against the Philadelphia Flyers in the second round of this bubble playoff, Greiss came in and played well, ultimately earning the start for Game 7 of that series, picking up the shutout in a 4-0 victory. He appeared in four games, playing to a 2.02 GAA, with a .923 SV%.
While many Islander fans will hate to see him leave the team, there just is no place for him. With Ilya Sorokin coming over and Varlamov with three years remaining on his deal worth $15 M, Greiss was the odd man out.
His dominant play on the biggest stage garnered interest by many teams, overshadowing his post All-Star game play. How does Greiss help the Red Wings?
For starters, it gives them consistency in net. Although the team was horrid defensively last season, Howard just did not have it, only picking up two wins in 27 games. His goals saved above average (GSAA) sat at a -22.12, showcasing that he was playing terribly as well. Bernier, despite still being in the negatives, was only at a -3.66, picking up 15 wins.
Greiss on the other hand, despite his struggles at times, ended the year with a GSAA of 2.77. In his Jennings-winning season, Greiss saved a little under 20 goals more than the average netminder in the league. He makes those big saves when called upon.
His play in net will give Detroit more of a chance to win those close games, giving their young players a chance to experience winning at a higher rate. It is hard to develop skillsets when you are constantly trailing in hockey games.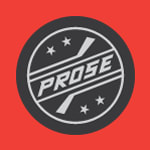 As an Islander fan, we wish him the best of luck. He has been a model player on the ice and in the community and has truly helped this Islander team turn the page as a franchise. He will look to do to the same with the Detroit Red Wings.