Washington Capitals: Thank you for everything Braden Holtby
Braden Holtby is leaving the Washington Capitals in far better shape than he found them in.
Oct. 9 was a very tough day for me. On one hand, I got to see the Washington Capitals sign Henrik Lundqvist, who is one of my favorite players of all-time. It's always an honor to see a future Hall of Famer play for your hockey team. My Lundqvist sweater has already been ordered. But as Semisonic once sang, "Every new beginning come from some other beginning's end". That "end" is heartbreaking because it's the end of Braden Holtby's career with the Capitals.
Holtby signed a two-year deal with the Vancouver Canucks. Canucks fans, you're getting a good goalie and an even greater human being. You will grow to love Holtby. Or at least you better, or you'll have a bunch of Capitals fans to answer to.
The first time I saw Holtby play live, it was on Nov. 25, 2011 against the Wilkes-Barre Scranton Penguins. He was outstanding in net, helping the Bears to get a shootout they didn't deserve. After stopping the final shooter, Holtby proceeded to taunt the Penguins bench and nearly started a line brawl. It was at this precise moment I fell in love with Holtby and his energy.
A few months later, the Dale Hunter coached Capitals barely made the postseason. They absolutely did not deserve to be in it, by the way. Tomas Vokoun and Michal Neuvirth were both injured, which meant Holtby was the goalie. The Capitals had to face the then-reigning Stanley Cup champion Boston Bruins in the first round. They won, in large part due to Holtby.
Though the Capitals lost in the next round to the New York Rangers, Holtby matched Vezina Trophy winner Henrik Lundqvist save for save. I found my new favorite non-Alex Ovechkin player.
Holtby became the starter the following season. The 2012-13 and 2013-14 seasons were times of growth for him. Though he struggled at times those seasons, those struggles helped him become arguably the greatest goaltender in Capitals history. Holtby would regularly carry the team, stealing games left and right from 2014-15 through 2018-19.
His story during the 2018 Stanley Cup run was classic. He lost his starting job to Philipp Grubauer going into the Stanley Cup Playoffs. The Capitals turned back to Holtby in the middle of Game 2, and they lost that game. Holtby proceeded to help lift the Capitals past the Columbus Blue Jackets, overcoming a 2-0 series deficit to win the next four games. He was stellar against the Penguins, finally getting that monkey off his back.
And then, when the Capitals needed him the most against the Tampa Bay Lightning, in Games 6 and 7 of the Eastern Conference Final, Braden Holtby allowed zero goals. He finished the series with two consecutive shutouts. In the Stanley Cup Final, Holtby provided yet another momentum-shifting moment. You probably know it as "The Save".
The Capitals won Game 2 and then they won the next three as well. Holtby was a huge reason why the Capitals were finally able to end their Stanley Cup drought.
Because Holtby's the one who lifted the Stanley Cup, he'll go down as the best goalie in Capitals history. Sorry, Olaf Kolzig. But Holtby will also go down as one of the greatest human beings Washington D.C. has ever seen.
Few DC athletes have given back as much to the community as Braden Holtby and his wife, Brandi. They handed out meals during the pandemic. The two also started an auction to raise money for Black Lives Matter DC.
But most importantly, Holtby stood up for the LGBTQ+ community before it was "cool" to do it. As a bisexual who recently came out in June, I've seen so many athletes pledge support and then not do anything else. The NHL has their "Hockey Is For Everyone" mantra, but let's be real, the league has a very long way to go before they can say that.
In my few months as a bisexual, I've rarely felt comfortable among other sports fans. Whenever someone says something homophobic, people tell the LGBTQ+ community to "move on past it". Or they flat out ignore it. Seeing the Holtbys proudly stand with the LGBTQ+ community is what started the process of accepting who I am as a bisexual.
I can't put into words what it meant to see my favorite goalie stand up for what's right. For a cause that's very near and dear to my heart. Thanks to the Holtbys, my LGBTQ+ friends felt seen and appreciated. Sadly, that's something they desperately needed.
When Holtby decided not to visit the White House, I gained so much respect for him. This respect grew every time I saw Holtby put rainbow tape on his goalie stick. It grew every time he stood up for what he knew is right. My respect for the Holtbys couldn't possibly be higher, though I'm sure they'll prove me wrong.
Braden and Brandi, thank you for everything you've done. Thank you for what you've done for the Capitals. For everything you've done for the LGBTQ+ community. For helping me find the courage to be who I am. I'll always be a fan of Braden Holtby. My Lundqvist sweater has been ordered. So has my Holtby Canucks sweater.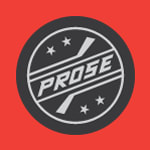 The era of Ilya Samsonov has begun. But no matter how great the era of Samsonov is, and I believe it will be great, the era of Holtby will always be my favorite. Braden Holtby was, is, and forever will be my goalie.