Colorado Avalanche trade Nikita Zadorov to Blackhawks for Brandon Saad
The Colorado Avalanche and Chicago Blackhawks have made a blockbuster trade.
As the NHL free agency period crept along, waiting for the big pieces to fall into place, the Chicago Blackhawks and Colorado Avalanche made a very impactful swap. The Blackhawks acquired Nikita Zadorov and Anton Lindholm in from the Avalanche in exchange for Brandon Saad and Dennis Gilbert.
Chicago will be retaining $1 million on Saad's remaining contract.
What The Blackhawks Are Getting
The biggest piece for Chicago is Nikita Zadorov. The former 1st round draft pick has played in seven NHL seasons, the last five of which were with the Avalanche after being acquired as a part of the deal that sent Ryan O'Reilly from Colorado to Buffalo.
At the age of 25, Zadorov does have a nasty shot despite only hitting the 20 point mark one time in his career. Two out of the last three years, he has accumulated over 225 hits and led the Avalanche in hits each of the past four years.
Being prone to mistakes and with Colorado's pipeline of defensemen coming up, it was easy to pull this trigger as far as business is concerned.
For Chicago, perhaps being around veterans like Jonathan Toews, Patrick Kane, and Duncan Keith could pull that first-round pick potential and consistency out. This could be particularly helpful while Chicago simultaneously goes through a rebuild while holding onto the Kane/Toews era.

Blackhawks Get
D Nikita Zadorov
D Anton Lindholm

Avalanche Get
F Brandon Saad
D Dennis Gilbert
What The Avalanche Are Getting
The biggest piece for Colorado was Brandon Saad. The two time Stanley Cup champ will be a top-six forward, most likely on Colorado's second line with the aforementioned Kadri. Saad averages about 20 goals a season and almost 50 points a season as well as hold his own defensively amoungst wingers who score that much or more.
Saad is 27 years old and in the last year of his contract valued at $6 million. Again, $1 million of that retained by Chicago making it a $5 million cap hit on for Colorado. Had Saad stayed in Chicago, he would have presumably been prime trade-deadline bait next season and ended next season elsewhere as the BlackHawk use him in exchange for rebuilding assets.
The other two names in the trade were Anton Lindholm and Dennis Gilbert. Lindholm is a defensemen who went to Chicago and was a fifth-round pick by Colorado in 2014. The 25-year-old has played 66 career NHL games is yet to score an NHL goal with five career assists. At this point, he can fill NHL lineup spots in an emergency as a team's 8th or even 9th defensemen.
As for Gilbert, he was a third-round pick for Chicago in 2015. He has played in 22 career NHL games and tallied one goal and two assists. Last season he played in 21 games and recorded 38 penalty minutes with four five-minute majors for fighting. He could be a physical option for Colorado in the event of injuries as well.
In the big picture of the NHL's free agency period, we get another probable answer. Colorado has effectively taken themselves out of the running to acquire Taylor Hall. Hall is the biggest fish still on the free-agent market, at least as far as forwards are concerned.
Colorado has the opportunity to set themselves up for a very long run as one of the NHL's top Cup contenders. They entered free agency with about $22 million in projected cap space and are down to about $9 after re-signing Andre Burakovsky and Valeri Nichushkin as well as executing the Saad trade all on Saturday.
The Avalanche need to be able to re-sign names like Cale Makar after his entry-level contract expires and Gabriel Landeskog who is a free agent after next season. Then further on the horizon, Nathan Mackinnon becomes a free agent in three seasons and will most likely double his salary of $6 million.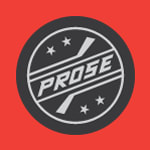 Any rumors linking Hall to Colorado also had the former number one overall draft choice signing a short term deal of one year or two tops. That would make sense for Hall to go short term and bet on himself earning a larger pay check once the flat salary cap goes away. For the Avalanche though, the odds favor Saad staying in Colorado longer than Hall would have.