NHL News: Justin Williams retires after 19 NHL seasons
Justin Williams has announced his retirement from the NHL
Justin Williams, without a doubt, has left his mark on the NHL. A role model for so many people through the years, when you think of him, you think of positives. Hardworking, dedicated and always committed to his craft. Williams was a joy to watch through the years and as a fan I am thankful for what he gave to the game.
He began his career as a late first-round pick in the 2000 NHL Draft. Considering that 2000 was one of the worst drafts in history, the Philadelphia Flyers should consider themselves lucky. Williams was also a rare case in stepping up and contributing at 19 years old after being selected 28th overall.
In his first season, Williams played 63 games in the city of brotherly love, compiling 12 goals and 13 assists for a total of 25 points. A hopeful rookie season was accompanied by a 40 point performance in 2001-02.
After playing half a season in 2002-03, Williams ended his tenure in Philadelphia. In the middle of the 2003-04 season, the then young winger was traded to the Carolina Hurricanes.
The Flyers received Danny Markov in exchanged for him. Let's just say that was a mistake. The 2004-05 NHL season was cancelled due to a lockout. This meant that Justin Williams had to sign with a team overseas in order to continue playing. He suited up for Lulea HF of the SHL.
After the lockout was over he returned to the Hurricanes and he would embark on a journey that no one saw coming. The 2005-06 season marked the NHL's triumphant return and with it, one of the greatest underdog stories of all time. The 2003-04 season was a disappointing one for the Carolina Hurricanes. Their head coach, Paul Maurice who now is the Winnipeg Jets coach, was fired after 8-12-8-2 start. Peter Laviolette then took over as the teams' coach and impressed enough to get an extension.
In 2005-06, the Hurricanes exploded for the franchises' most successful to that point. One of the key contributors was Williams, who had a breakout season of his own scoring 31 goals and 45 assists for 76 points. He was tied with Rod Brind'Amour for second place on the team in goals.
The team then went on a memorable run through the Stanley Cup Playoffs. They got past Montreal in six games, New Jersey in five, and Buffalo in seven to play the Oilers in the Stanley Cup Finals. The Hurricanes prevailed in Game 7 to win the franchises' first Stanley Cup. Ironically, Williams scored the empty-netter to seal the win.
After that wonderful year, the winger played his second consecutive full season. He scored over 30 goal again but Carolina suffered a "Stanley Cup hangover", missing the playoffs. In 2007-08, Williams, hampered by injuries, only played in 37 games but still scored 30 points. He was then traded after 32 games in 2008-09 to the Los Angeles Kings for a bag of pucks.
The Hurricanes did receive a draft pick which they used on Brian Dumoulin, but he never played in Carolina. This trade allowed Williams to have a fresh start. Playing in Los Angeles allowed him to add two more Stanley Cup Championships to his resume as well as the 2013-14 Conn Smythe Trophy, which is given to the leagues' playoff MVP.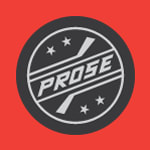 Williams then spent the next two years playing with the Washington Capitals from 2015 to 2017. He then returned "home" to spend the remainder of his career with Carolina. He put up 51 and 53 points respectively in 2017-18 and 2018-19. He was an important part of the resurgence of the Hurricanes franchise. He close out his career this season by playing in 20 games and racking up 11 points.