Tampa Bay Lightning: We need more athletes like Pat Maroon
Tampa Bay Lightning forward PatMaroon cares more about winning than making money.
Growing up in our youth, we play sports because we truly love the game. As we get older, we realize that sports are may be more valuable for the wallet in some instances. Sadly, more often than not, that takes more of a priority over winning creating individuality. But one player in the NHL gives us hope – back to back Stanley Cup champion Pat Maroon of the Tampa Bay Lightning.
On the first day of the free agency period, the 2020 Stanley Cup winning Tampa Bay Lightning re-signed Maroon to a 2-year deal worth $900,000 annually.
You can think what you want about the type of player he is. But I think respect is warranted when you see a guy deny money to join, or in this case, stay with Stanley Cup contenders.
Since breaking into the league in 2013, Maroon's teams have made the playoffs six times. He is a competitor, but more importantly a player that makes team stronger regardless of his statistics. And at the end of the day, he is a winner.
Early on in his career, Maroon struggled offensively, being used as a physical fourth-liner to create momentum for his teams. Because of that, money really was not a factor in his decision making at all.
Drafted in the sixth round of the 2007 NHL Entry Draft by the Philadelphia Flyers, there was no real expectation that he would become a force to be reckoned with at the NHL level. After a few years in the AHL, the Flyers decided to move on, using him as a trade piece in a deal with the Anaheim Ducks.
He would get his first chance at the NHL level during the 2011-12 season, dressing for two games, with no points, while recording a penalty. The next year, he dressed for 13 games, picking up two goals and an assist. Finally in 2013-14, Maroon became an everyday player, suiting up for 62 games, seeing his productivity increase to 29 points.
In the summer of 2014, his first opportunity to make north of one million dollars, he re-signed with the Ducks on a 3-year deal, worth $6 million. Throughout his time in California, he was never a star player, limited to a bottom-six role. But he did set a career-high in his final full season with the team, with 35 points, averaging 14:17 of TOI.
He would be dealt to the Oilers during the 2014-15 campaign after recording 13 points in 57 games. Maroon finished the year with 27 points in 72 games and 151 hits.
In his first full year with the Oilers, Maroon had a breakout year, recording 27 goals and 15 assists, setting a career-high in both goals and assists, as well as points. The following year his play would tail off, only scoring 14 goals and registering 16 assists in 57 games before being dealt to the New Jersey Devils.
In 17 games with his new team, he racked up 13 points (3 goals, 10 assists) before hitting the open market. At this point in his career, he had recorded back to back 40 point seasons and was looking to get a healthy increase on his next contract.
When the opportunity arrived to return to his home of St. Louis, he jumped on it, inking a 1-year, $1.75 million deal, in an effort to bring home the franchise's first-ever Stanley Cup.
While only recording 28 points in 74 games, a down year, Maroon played an integral part in the locker room as well as doing the little things on the ice to help the Blues escape the basement of the Western Conference, defying odds to win that elusive first cup in franchise history.
It was magical. Everyone on the team deserved credit for the win, including the hometown kid regardless of his scoreboard impact.
But again it was time for a new contract as he decided that it was more important to him to win rather than collect the bigger deal. With many teams interested in the then 31-year old forward, Maroon joined the Lightning for one year, only worth $900,000. If he wanted over a million dollars after the winning cup, he could have had that easily. But he knew how good of a team the Lightning were, a team that posted a historic regular season in 2018-18 before being eliminated in the first round.
He saw the potential for another cup and he followed his instincts.
That instinct led him to become the eighth player in NHL history to win back to back cups and the first since Claude Lemieux in the 1990s to have his name on the cup twice with two different teams.
Although he only racked up six points in 25 postseason games, he had many key moments throughout the entirety of this bubble run. He brings a gritty presence that makes playing against him a rather difficult task. He is one of those bottom-six forwards that does his job very well and is not on the lower lines because of weaknesses. We can call him a fourth-liner all we want, but that should not bring about a negative connotation.
Yes, there is no state tax in Florida which could be why he was more willing to sign a cheaper deal. But I truly believe the main reason is that winning trumps all in his case. If he signs for less, it gives his teams the ability to make productive moves, especially at a time where staying under the salary cap is a major issue for most teams.
In the NHL, money is hard to come by compared to the other big leagues, so when the opportunity comes to fruition for more money per year, many players feel that they have to jump on it. We see players join lackluster teams all the time because that team offered them a higher salary, no matter how slightly it was.
Pat Maroon posted nine goals and 14 assists in 64 games. Looking at other players around the league that play a similar role, here is the breakdown of how much they got paid last season and their stats from this past season.
Matt Martin: $2.5 million cap hit, 5 G, 3 A
Blake Comeau: $2.2 million cap hit, 8 G. 8A
Will Carrier: $1.4 million, 7 G, 12 A
Jay Beagle: $3 million, 2 G, 6 A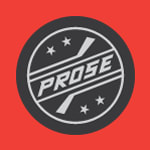 Clearly, Maroon is better than all of these players, so the money is there. But at the end of the day he continues to do what he does below his valued price and is happy with where things are in his career. As a sport fan, I love to see it.