Austin Czarnik signs with New York Islanders
The New York Islanders add depth with Austin Czarnik to the minor league system.
As the free agency carousel keeps turning, the New York Islanders announced today that they signed 27 year-old Austin Czarnik to a two year deal valued at $725,000.
The Detroit Michigan born- and Miami University (of Ohio) product, when undrafted before he was picked up by the Boston Bruins organization. He spent four seasons with the Boston Bruins organization the majority of his time down in Providence, where twice he had 60 point seasons in the AHL.
His best season came in 2017-18 what's 69 points in 64 games, 25 goals and 44 assists, with two goals and four assists in that year's playoffs.
Unfortunately, this did not translate to success with the Bruins, his initial call up saw him spend over half a season with Boston in 2016-17, but only muster five goals and 8 assists. He was sent back down to Providence for the remainder of the Season down there and posted six goals and 17 assists in 22 games for 23 points.
Czarnik also had seven points in the playoffs that year which saw the Providence Bruins go to the Eastern Conference Finals, only to fall to the Syracuse Crunch the farm team of the Tampa Bay Lightning.
He was picked up by the Calgary Flames 2 years ago which only saw him played 54 games for the C of Red, getting six goals and 12 assists for 18 points. This past season before the shutdown, he spent eight games with Calgary before it was sent down to the AHL affiliate, the Stockton heat. Austin returned to his point-per-game average with the Stockton heat getting 16 goals and 17 assists for 33 points.
Czarnik tested free agency this year and has been picked up by the New York Islanders Organization, for now he is listed among the non-roster forwards which means he is slotted to start in Bridgeport this year with the Soundtigers. He would be the second-oldest player on the team at 27 tied with Cole Bardreau, with the oldest being Tanner Fritz at 29.
Traveling up to Providence to see the Hershey Bears over the past couple years, I got to see Czarnik in action, and his point-per-game production in the AHL is very real. This is a talented forward who can get a lot of deflections or greasy goals.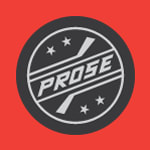 Bridgeport appears to have gotten a steal with him and it wouldn't surprise me if the Islanders were to give him a look with and possibly expanded roster or some quality time for the preseason. While Austin may not have done much at the NHL level, his production in the AHL speaks for itself.