Chicago Blackhawks Statue Vandalized by Protestors
In a unique time in our countries' history, the violent protests have continued and have now found their way into the world of the Chicago Blackhawks.
Just months after the Chicago Blackhawks stated that they stand by the club's name and identity, the Blackhawks had the team's statue outside of the United Center defaced by protestors on Monday, as Charlie Roumeliotis of NBC Sports Chicago was the first to report the story.
It is assumed that the protestors were upset with the team's continued use of the Native American logo and their commitment to maintaining the team's image and history.
The defacing comes shortly after the Washington Redskins announced their name change to the Washington Football Team before the start of the NFL season due to complaints that the teams' logo and name were derogatory towards Native Americans.
The Blackhawks' name and logo have raised a lot of questions over the past year or so as social injustice and civil unrest are becoming more and more of a popular topic in America.
The Hawks had just announced early in July that they stand by the team's name, and explained the significance of the Blackhawk image.
Later on in the month, the team did announce that they were banning costume headdresses from home games and team events. They made this decision to "formalize" expectations of fans creating "an atmosphere of respect" towards Native Americans according to the club.
A team spokesperson did state that the statue is now under a tarp, and will be sent in for repairs soon.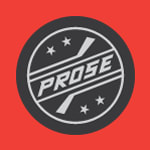 After the July statements and now Monday's incident, it will be interesting to see if the team stands by their original statement to keep their tradition or if the team will succumb to the pressure that many people are putting on the organization.