Ottawa Senators: Grading the signing of Evgenii Dadonov
The Ottawa Senators shocked the hockey world by signing free agent forward Evgenii Dadonov.
So far, NHL free agency has seen its fair share of surprises in 2020. Taylor Hall bet on himself and the Buffalo Sabres by signing with them for one year. Alex Pietrangelo did what very few elite players do by signing with the Vegas Golden Knights. Less than 24 hours after talks had died down, the Montreal Canadiens extended Brendan Gallagher. But no move so far has been as shocking as the Ottawa Senators signing forward Evgenii Dadonov.
First, let's talk about the contract details. The deal is for three years, meaning Dadonov will be 34 years old when his contract expires after the 2022-23 season. Dadonov's average annual value, or cap hit, is $5 million. According to Pierre LeBrun, the deal features a 10-team no-trade clause.
Here's his salary breakdown by year.
Salary Breakdown
2020-21: $3.5 million
2021-22: $5 million
2022-23: $6.5 million
It's a backloaded deal, which means not only will it be harder to buyout, but it will also be harder to trade. But if you look at the contracts signed this offseason, backloaded deals are the norm.
Grading The Deal
This deal makes quite of a bit of sense for the Senators for several reasons. First of all, Ottawa needs to surround their young players with veterans. Dadonov is a forward with a proven history of producing and driving play on offense.
Part of that can be attributed to playing with Aleksander Barkov and Jonathan Huberdeau in Florida. But he's a very skilled wing who should be able to have success in Ottawa. Dadonov should be a great fit in Ottawa's top line with Brady Tkachuk and Colin White. That line needed some playmaking on it and Dadonov should provide it.
EVGENII DADONOV
Forward,
Ottawa Senators
B+
Tkachuk, White, and company need veterans around them and if you're going to spend, why not spend on someone as skilled as Dadonov?
Which brings me to my next point – cap space. This signing brings the Senators very close to the cap floor of $60.2 million. With three restricted free agents left to sign, Ottawa is less than $150,000 below the cap floor.
Thirdly, I think this deal shows that the perception of the Senators around the league is starting to change. Dadonov had various suitors, yet he chose Ottawa. Partially because I imagine they were willing to pay him more than other teams, but the fact remains a great free agent just chose to sign with the Senators.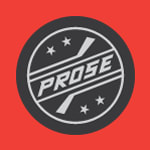 While the Senators might have overpaid for Dadonov by a little bit, I think it's a justifiable overpay. When you're a team like the Senators, sometimes you've got to overpay to get who you want. And if you're going to overpay, why not overpay for someone who might actually be worth it like Dadonov?