Toronto Maple Leafs: Updated lineup options after singing Joe Thornton
Joe Thornton gives the Toronto Maple Leafs a lot of options in their lineup.
The Toronto Maple Leafs were a very top-heavy team last season as far as their forwards. They relied heavily on their top two lines, led by Auston Matthews and John Tavares, to carry the load. After signing Joe Thornton though, the Leafs have options.
Thanks to signing Wayne Simmonds and Jason Spezza as well, the Maple Leafs bottom six forward group suddenly looks way more capable than it did last season. The Leafs have lineup options they didn't have last season.
Assuming Nick Robertson, who impressed during the postseason, makes the team, the Toronto Maple Leafs could have their deepest forward group in years. Let's take a look at a few of their lineup options.
Option A – The Most Likely Lineup
Zach Hyman – Auston Matthews – Mitch Marner
William Nylander – John Tavares – Alex Kerfoot
Nick Robertson – Joe Thornton – Ilya Mikheyev
Pierre Engvall/Jimmy Vesey/Alexander Barabanov – Jason Spezza – Wayne Simmonds
This lineup would bring back two very effective lines at the top of the lineup. The combination of Nylander, Tavares, and Kerfoot saw less than 200 5v5 minutes together last season, but they were quite effective together. Meanwhile, the Hyman, Matthews, and Marner trio have been equally effective, if not more so, over the past two seasons.
Last season, the Leafs couldn't put those two trios on the ice together because of depth issues. Now it's a very realistic possibility.
Robertson's shot is the best part of his game. So why not put him with an elite passer who utterly refuses to shoot? Mikheyev is a versatile forward who can clean up rebounds, win puck battles, and provide a secondary shooting option. The fourth line would be more offensively oriented with Vesey or Barabanov, but more defensively oriented with Engvall.
Option B – Spreading Out The Wealth
Alex Kerfoot – Auston Matthews – Zach Hyman
Ilya Mikheyev – John Tavares – Mitch Marner
Nick Robertson – Joe Thornton – William Nylander
Pierre Engvall/Jimmy Vesey/Alexander Barabanov – Jason Spezza – Wayne Simmonds
Back in 2016 and 2017, the Pittsburgh Penguins won back-to-back Stanley Cups thanks to having "three lines of depth". They were able to have Sidney Crosby, Evgeni Malkin, and Phil Kessel on separate lines, making it very difficult to stop all three lines.
Each of the top three lines would feature at least one of their four best forwards. Matthews is good enough to drive his own line, so he doesn't need to have Nylander or Marner on his wing. I think he'd be quite effective with a capable playmaker (Kerfoot) and a longtime linemate (Hyman) flanking him.
Mikheyev was surprisingly effective with Tavares last season thanks to his versatility and ability to win puck battles. Marner and Tavares have had a lot of success together, so why not keep them together?
Thornton probably needs a play driver to optimize his chances of being an effective top-nine center. He used to be a great play driver, but he's been declining in recent years. Nylander is the Leafs' best play driver, so sticking him with Thornton would definitely help him. Just imagine, the Leafs could have a 30 goal scorer on each of their top three lines. That's scary.
Option C – Dads On The Fourth Line
Zach Hyman – Auston Matthews – Mitch Marner
William Nylander – John Tavares – Ilya Mikheyev
Nick Robertson – Alex Kerfoot – Jimmy Vesey
Jason Spezza – Joe Thornton – Wayne Simmonds
There's something to be said about having center depth. This option would highlight the Maple Leafs options there. It might be their most often used option if Thornton can't handle top-nine minutes anymore (though I think he'll be fine).
The most intriguing line is without question the fourth line. If you ever played an NHL video game, you're lying if you didn't try to put together this fourth line at some point. Also, who wouldn't love to see three Team Dads on one forward line?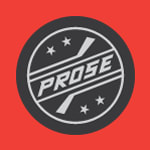 I think the Maple Leafs will likely go with Option A because it has two lines that worked together very well last season with a revamped bottom six forward group. However, Thornton will definitely give head Sheldon Keefe some interesting lineup options.