NHL: Which Canadian teams have improved and who hasn't?
All seven Canadian teams have been busy in the NHL's offseason. However, which teams actually took a step forward and which ones took a step back?
The Canadian NHL teams have been busy this offseason but not all of them have made improvements. Some of them have taken a step backwards. Others haven't done much at all.
Here are all seven teams and whether they took a step forward or a step back.
Vancouver Canucks
Step back
The Vancouver Canucks shocked the hockey world when they pushed the Vegas Golden Knights to Game 7 of the second round of the playoffs. Since then, they have lost virtually all the free agents that played pivotal roles in getting them there. In return, they got Braden Holtby and Nate Schmidt.
While I understand that Jim Benning is holding back cap space as both Quinn Hughes and Elias Pettersson will be looking for new contracts next season, he has done nothing to make this team better. He has replaced Jacob Markstrom and Chris Tanev but still has not improved the Canucks' bottom-six which has always been a big issue with this team.
Calgary Flames
Step forward
Goaltending was a big problem for the Calgary Flames and they have addressed it in a big way by signing Jacob Markstrom. His numbers have been improving every season and proved that he is a starter in the NHL. While the Flames lost T.J. Brodie, they brought in veteran Chris Tanev on a four-year deal who brings a lot of character and leadership to the locker room.
The Flames have a strong core that has been unable to get past the hump. Bringing in a star goaltender and a proven leader could be the mental boost this team has lacked in the last few years. Brad Treliving has said that he's not done yet so we shall see if the Flames make another big splash to try and get this team back on track.
Edmonton Oilers
Step forward
With Oskar Klefbom out for potentially the entire 2020-21 season, they brought in Tyson Barrie to be their powerplay quarterback. While Barrie didn't have his best season in Toronto, a lot of it was because he was not utilized in the right situations. As long as the Oilers recognize his strengths and play to them, he will be a huge help for the team on the score sheet. On a one-year deal, he is going to do everything he can to earn his next contract which is a great sign for Edmonton.
Kyle Turris is also another inexpensive upgrade for the team as they now have more center depth. Tyler Ennis is re-signed and brings speed and scoring on the wings. The Oilers just need to surround Connor McDavid and Leon Draisaitl with affordable talent and Ken Holland is doing just that.
Winnipeg Jets
Step backward
There is too much smoke around Patrik Laine for it to just be a rumour. If the Winnipeg Jets move on from their young star, that will be a massive step backward. While the Dylan DeMelo deal is very good for the team, the Jets have not done anything to improve their team that didn't even technically make the playoffs.
Toronto Maple Leafs
Step forward
The Toronto Maple Leafs have addressed all their problems in free agency. They brought in much-needed defensive help in T.J. Brodie and Zach Bogosian and they added both sandpaper and depth to their bottom-six with Wayne Simmonds and Joe Thornton. All of this without subtracting from their core.
For the last four years, this team was built for regular-season success but not playoff success. The character that Kyle Dubas has added to the locker room could be the final piece of the puzzle for the Leafs.
Ottawa Senators
Step forward
The Ottawa Senators have a promising young core of stars and have surrounded them with veteran talent to help them learn how to navigate the NHL. Matt Murray is a huge piece both on the ice and off.
While only 26, he has won two Stanley Cups with the Pittsburgh Penguins and knows what it's like to go through the ups and downs of an NHL career. Evgenii Dadonov will be a huge addition to their power play and the Senators have quickly gone from bottom-of-the-standings to a playoff contender.
Montreal Canadiens
Step forward
Jake Allen helps solidify their goaltending and will be a huge help for Carey Price as we are looking at a condensed 2020-21 season. Joel Edmunson fortifies their defence, adds much-needed size, and Josh Anderson brings a lot of size and speed to their forward group.
This team has made little improvements to every part of their team and their players are very hyped up for the next season.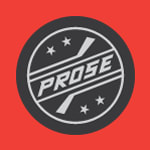 With rumblings of a potential all-Canadian division next season due to border restrictions, the offseason moves will make the hockey incredibly interesting to follow. Almost every team has improved and the rivalries will be fierce.