Florida Panthers sign Scott Wilson to one-year deal
The Florida Panthers have continued to add towards their organizational depth through free agency.
On October 21, the Florida Panthers announced that the franchise came to terms with left winger Scott Wilson. The 28-year old veteran is one of a few signings made by Bill Zito to ensure the depth around the lineup. Earlier in the month, he traded for defenseman Markus Nutivaara and signed forward Ryan Lomberg from Calgary.
Wilson, who was a seventh-round pick of the Penguins back in 2011, has a decent amount of NHL experience. He has played in a total of 193 NHL games, accounting for a total of 20 goals and 31 assists for a total of 51 points.
Wilson has bounced around the Pittsburgh Penguins, Detroit Red Wings, and Buffalo Sabres organizations before coming to the sunshine state. Last season, he played in only six games with the Sabres, getting just a goal and an assist.
He played 37 games in the AHL for the Rochester Americans, Buffalo's minor league affiliate. He was able to tack on 11 goals and 11 assists for 22 points. Wilson is 5-foot-11 and only 177 pounds. The native of Oakville, Ontario has been a consistent minor league player that has failed to find a home at the NHL level.
A reason for this is probably because of his underwhelming size. Even though his career hasn't been pretty thus far , he was able crack a spot in the Penguins lineup in the 2017 Stanley Cup Playoffs. This would prove to be the highlight of his career, as he played in 20 games during Pittsburgh's championship run. He was able to muster 3 goals and 3 assists for 6 points.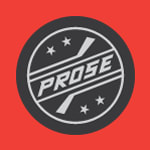 According to the Charlotte Checkers, Florida's AHL affiliate, it is a two-way contract. Sportrac.com has the contract listed at $700,000. Expect Wilson to play mostly in the AHL or be a healthy scratch. He should be able to get playing time if there are injuries on the third or fourth lines. Before coming into the NHL, Wilson played three season of NCAA hockey for Umass-Lowell.