Buffalo Sabres: Grading the Sam Reinhart contract
The Buffalo Sabres avoided arbitration with Sam Reinhart by agreeing to a one-year deal with the RFA forward.
The Buffalo Sabres will be busy in the next two weeks with two arbitration cases coming. However, they were able to avoid a third one by agreeing to terms with restricted free agent forward Sam Reinhart. It's a one-year deal worth $5.2 million and Reinhart will be an RFA again next offseason.
Reinhart's previous deal paid him $3.65 million annually over the last two seasons, so he's getting a pretty handsome raise. After signing Reinhart, the Sabres have just over $9 million of cap space according to CapFriendly.
They have 19 players signed, so they'll likely have to add someone after re-signing RFAs Linus Ullmark and Victor Olofsson. Ullmark's arbitration case is on the 26th while Olofsson's will be held on Nov. 4.
Grading The Contract
The Sabres once again elected to go with a short-term deal for Reinhart. This is the second straight time they've done it. And it's really hard for me to imagine it happening a third time. My guess is either Reinhart will prove to the Sabres he's worth a long-term commitment or he'll be gone by the start of the 2021-22 season.
Reinhart has been a top-six forward for the Sabres, but he hasn't been the huge difference maker they thought he would be when they drafted him with the second overall pick of the 2014 draft. Still, he's a pretty darn good player.
During the 2019-20 season, Reinhart tied with teammate Jack Eichel for the Sabres' lead in 5v5 points with 35. He outpaced him in 5v5 points per hour as well (1.91 to 1.87). Reinhart had his third consecutive season with at least 50 points and his fifth straight season with at least 40 points even though his season was cut short at 69 games thanks to the pandemic.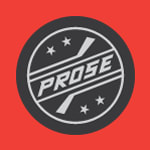 What else does Reinhart have to do to earn a long-term deal with the Sabres? Most likely, he'll have to take another step in his development and become closer to a point per game player. Considering the Sabres just signed Taylor Hall, it's quite possible Reinhart could have a breakout season and emerge as the player the Sabres thought they were getting with the second overall pick.
Grade: B+