Can Patrick Mahomes influence an NHL team to come to Kansas City?
Not only is Kansas City Chiefs quarterback Patrick Mahomes a Super Bowl champion, he's also a part owner of the Kansas City Royals. If he supports an NBA team coming to Kansas City, why not an NHL team as well?
Once upon a time, Kansas City had an NHL hockey team. For two seasons, the Kansas City Scouts called the city home and won very few games doing so. Their short history ended when they moved to Colorado to become the Colorado Rockies. Then they decided to head to Garden State, win three Stanley Cups, and call themselves the New Jersey Devils.
With the vast NHL expansion of the Gary Bettman era, Kansas City always comes up now and again as a potential landing spot for an NHL team. Even though Kansas City wasn't involved in the latest round of expansion that saw Las Vegas and Seattle get their teams, they were making a push for the Pittsburgh Penguins. This was back in 2007, before Sidney Crosby really turned things around.
Team owner Mario Lemieux even flew out to Kansas City with the other owners, but later said it was a move to get the city of Pittsburgh to fund the Penguins new home stadium. PPG Paints Arena would open in 2010. Kansas City didn't get a team, but the Penguins did get a new stadium.
Why talk about Kansas City getting a team now? Didn't the NHL just say they weren't considering any more NHL expansion after Seattle becomes the 32nd team? Well there is one major thing that can turn the tide in favor of Kansas City.
That is Kansas City Chiefs quarterback Patrick Mahomes. What does an NFL quarterback have to do with hockey? Nothing really. But after receiving the largest contract in sports history, Mahomes bought part of the Kansas City Royals MLB team. Mahomes more recently tweeted support for the temporary relocation of the Toronto Raptors NBA basketball team to Kansas City.
Unironically, Patrick Mahomes is the most powerful person in Kansas City, politicians included. Every NHL team needs really rich people to make it happen, for example, Bill Foley for the Vegas Golden Knights. Even if Mahomes doesn't want to own the team himself, his support for a team in the city would get potential investors excited. Plus Mahomes definitely knows at least a few buyers who would be interested through his connections.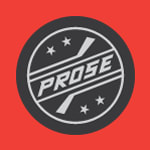 It's hard to think of another sports star that has as much control over their city as Mahomes. It's almost impossible to think of a road for the NHL back to Kansas City that doesn't' go through him. Mahomes may not be able to, or even interested, in bringing in a team himself. His involvement would definitely be a game changer.