The Red Wings need to move quickly at extending this player
The Detroit Red Wings are working to turn the corner again in the NHL. After having a playoff streak of 25 seasons, the Wings have not been in the playoffs since 2016.
The time is now for the Wings to take that next step and be more competitive, but that doesn't mean this is their primary year to contend. That is still a few years away. Right now, this team is still building out their core and trying to gain more experience. One voice that needs to remain in the locker room for years to come is current captain Dylan Larkin.
Red Wings captain Dylan Larkin might just be 26 years old, but he is a critical piece on this team who has played over 504 games already in his career. The Red Wings have not been the best hockey team throughout his career, but he has still put up some good numbers.
Larkin led the team in points last season with 69 in 71 games and has 358 points in 504 career games with the Wings. He wins faceoffs, is not afraid of making hits, and plays well in his own end.
Take a look at his stats over the course of his career:
Larkin is one of many players on contracts set to expire at the end of this season. However, no one else is the captain of this team. General Manager Steve Yzerman should work as quickly as possible to get Larkin signed on another contract that can keep him in Detroit for the foreseeable future.
At 26 years old, Larkin probably is interested in signing a long extension and making as much money as possible. While I do not see the team being willing to offer north of eight million dollars, maybe the two can come together on a seven million dollar deal keeping him with the team for six to eight years.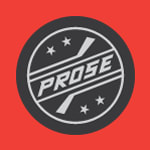 Larkin was with the team when they last went to the playoffs in 2016, and hopefully, he will be with the team for future success. Getting Larkin signed as soon as possible ensures the team gets him at a number they are confident with and allows them to look at other players on expiring deals like Tyler Bertuzzi, Pius Suter and Olli Maatta to name a few.