November NHL News, Standings and Opinion (Wednesday 11/2)
The 2022-23 NHL season is in full swing. We have our first NHL standings and news update for the month. So let's jump in with what is happening around the league.
November NHL News, Standings, and Opinion (Wednesday 11/2)
Boston Bruins: 9-1-0 18 Points
Buffalo Sabres: 6-3-0 12 Points
Tampa Bay Lightning: 6-4-0 12 Points
Florida Panthers: 5-4-1 11 Points
Detroit Red Wings:4-3-2 10 Points
Montreal Canadiens: 5-5-0 10 Points
Toronto Maple Leafs: 4-4-2 10 Points
Ottawa Senators: 4-5-0 8 Points
Division News:
The Boston Bruins have been the biggest surprise of the NHL this season. They have a near-perfect record and have performed really well up to this point. Boston is having one of the best last dance runs we have seen with players like Bergeron, Krejci, and Pastrnak all playing well despite not being signed past this season.
New Jersey Devils: 7-3-0 14 Points
New York Rangers: 6-3-2 14 Points
Carolina Hurricanes: 6-2-1 13 Points
Philadelphia Flyers: 5-2-2 12 Points
New York Islanders: 6-4-0 12 Points
Washington Capitals: 5-4-2 12 Points
Pittsburgh Penguins: 4-4-2 10 Points
Columbus Blue Jackets: 3-7-0 6 Points
Division News:
One big piece of news out of the Metro has to be how good the New York Islanders have been. The Islanders are on a four-game winning streak and have turned things around after a rough start of the season.
Dallas Stars: 6-3-1 13 Points
Winnipeg Jets: 5-3-1 11 Points
Minnesota Wild: 5-4-1 11 Points
Chicago Blackhawks: 4-4-2 10 Points
Colorado Avalanche: 4-4-1 9 Points
Arizona Coyotes: 3-5-1 7 Points
Nashville Predators: 3-6-1 7 Points
St. Louis Blues: 3-5-0 6 Points
Division News:
The Chicago Blackhawks are one of the more interesting teams in the Central right now. Despite committing to a rebuild this offseason, their players on the ice have been doing their best to win games. Another team that has been fun to watch has to be the Dallas Stars. Dallas has won every game against division and conference rivals, but their losses have come against really strong teams in the East.
Vegas Golden Knights: 9-2-0 18 Points
Edmonton Oilers: 7-3-0 14 Points
Seattle Kraken: 5-4-2 12 Points
Los Angeles Kings: 6-6-0 12 Points
Calgary Flames: 5-3-0 10 Points
Anaheim Ducks: 3-6-1 7 Points
San Jose Sharks: 3-8-1 7 Points
Vancouver Canucks: 2-6-2 6 Points
Division News:
The Seattle Kraken have one of the best rookies in the NHL right now, and another rookie who desperately needs to be played more. This division has three teams that have all struggled out the gate in Anaheim, San Jose and Vancouver. It will be interesting to see if any of them will be leading the charge for the tank for Bedard event throughout the year.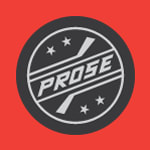 The standings are always changing, which teams in a playoff spot right now do you think won't be there when the season comes to an end?